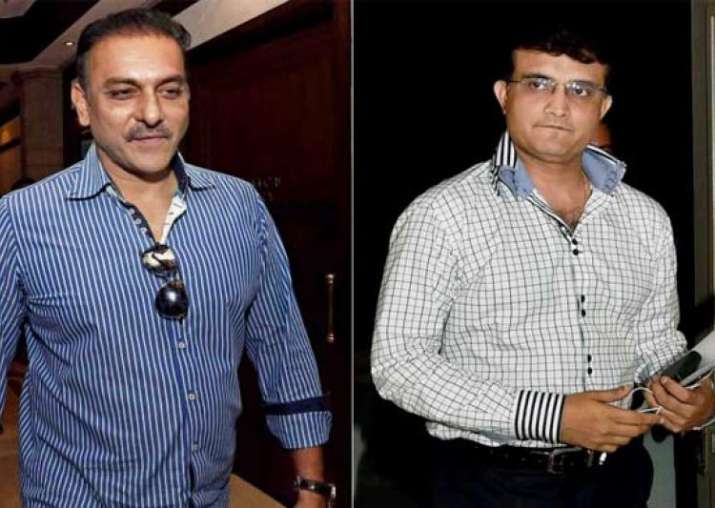 In signs that the resentment between erstwhile team director Ravi Shastri and former Indian captain Sourav Ganguly hasn't ended yet, Shastri has excluded the 'Bengal Tiger' from his list of best Indian skippers, while heaping praise on Mahendra Singh Dhoni who recently stepped down as limited overs captain. 
Shastri, a former Indian skipper himself, hailed Dhoni as India's most successful captain yet. "My salaam to a dada captain," he said of Dhoni, adding that only Kapil Dev, Ajit Wadekar and Mansoor Ali Khan were contenders that came close to him. 
While Dhoni is undoubtedly one of the best leaders Indian cricket has ever had, the exclusion of Sourav Ganguly's name from that list could raise a few eyebrows. 
Dada led India in 49 Tests with a win 42.6 win percentage. Under Ganguly's leadership in ODI cricket, the Men in Blue won 76 and lost 66 out of their 147 matches.
While Dhoni's record as India captain is certainly better than his predecessor's, Ganguly though isn't too far behind. Dada, however, is yet to comment on this issue.
When Sri Lanka's spin legend Muttiah Muralitharan was asked to speak on the matter, he refused to get drawn into a controversy and said that Ravi Shastri may have just "missed" Sourav Ganguly's name while compiling his list of India's all-time best captains.
"Definitely Ganguly did a great job for Indian cricket after he took over. In my opinion hes a great captain," Murali, the spin bowling consultant of the Cricket Association of Bengals Vision 2020 programme, said.
Shastri and Ganguly share a volatile relationship and have traded several blows in full public view following the appointment of Anil Kumble as head coach of the Indian cricket team last year.
It started when Ravi Shastri felt 'disrespected' by Sourav Ganguly's absence from the panel that interviewed him for the job of Team India's coach. Ganguly, in turn, had said that he was 'very saddened' by Shastri's personal attack. Things have gone downhill ever since.
Shastri, who has been a firm backer of Dhoni in the past, added that the timing of the wicketkeeper-batsman's decision was perfect.