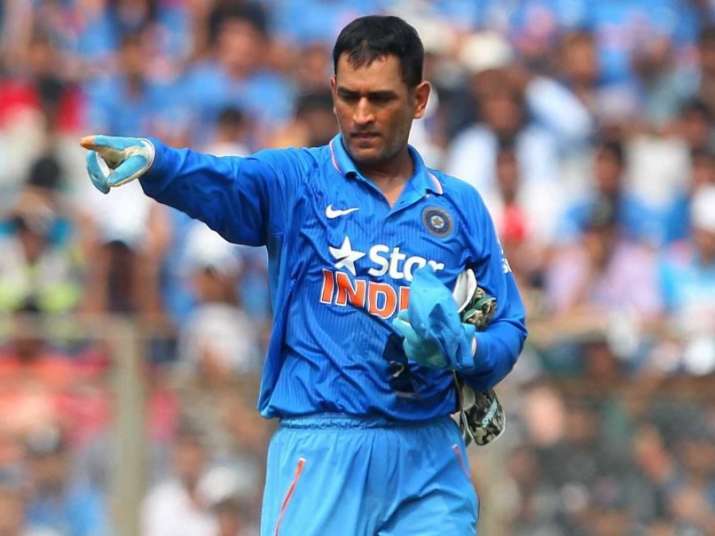 Mahendra Singh Dhoni last week sprang a surprise by stepping down as India's limited-over skipper. While Dhoni's decision shocked the entire cricketing world and fans, the reason behind him passing on the baton has been still unclear.
However, according to a Hindustan Times report, Dhoni did not himself renounce the captaincy of India's limited-over teams but was nudged by the selectors into making the announcement, who told him that his time at the helm was up. 
The Indian cricket board had announced on Wednesday that Dhoni has decided to step down as the captain of the ODI and T20I teams but will be available for selection as a player for the three ODIs and as many T20s against England starting January 15. 
But, the report quoted BCCI sources saying that Dhoni did not step down on his own. Selection committee chairman MSK Prasad had met Dhoni in Nagpur during last week's Ranji Trophy semi-final between Jharkhand and Gujarat. 
"I salute him for his sense of perfect timing. He knew that Virat (Kohli) is now a proven customer who has done exceptionally well as a leader in Tests," Hindustan Times quoted Prasad as saying while hailing Dhoni's decision. 
However, according to the report, the process to pass on the captaincy baton to Kohli had already been initiated in September and the starting point was the setting up of the new selection committee on September 21. The focus of the five-men panel of the committee was firmly on 2019 World Cup. 
The report further cited sources saying that the panel had explained to Dhoni – who would be almost 39 when the 50-over World Cup is held – why Kohli should take over as captain of the limited-over teams. 
The matter was again discussed with him during the last week's Ranji tie in Nagpur after which the process was gained pace. 
Questions have been raising on Dhoni's leadership skills following the team's dismal performances in the bilateral ODI series and heartbreaks in the World Cup and World T20. 
In 2015, India lost to South Africa at home, were beaten 4-1 in Australia last year, and then scraped past New Zealand 3-2 towards the year end. 
The team lost the 2015 World Cup semi-finals to the co-hosts Australia, the eventual champions. India won seven and lost six ODIs last year. 
Meanwhile, Virat Kohli was on fire throughout 2016 and amassed 2,595 runs in international cricket, smashing three triple hundreds and leading India to a record nine Test wins out of 12 matches.