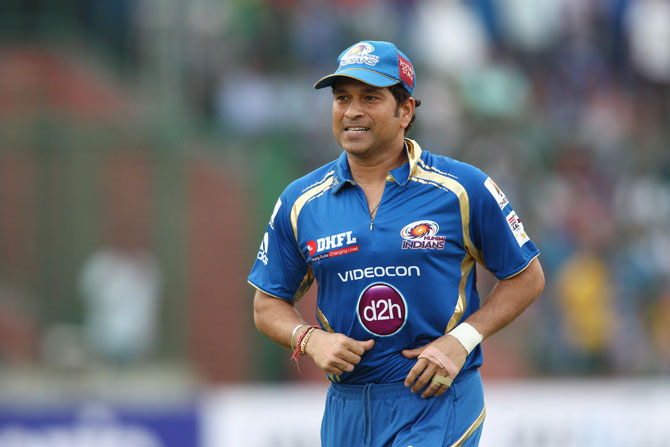 Legendary Indian batsman Sachin Tendulkar, who has all sorts of batting records under his name, did not achieve his many feats without hard work. Staying fit requires a hectic regime that entails a stiff food and training regime, besides the hours of practice that Sachin was known to put in at the nets.
We know that maintaining the position as the world's best batsman does not come easy – it requires immense grit, both on and off the field.  
Turns out that Sachin ran at least 353 kilometres (a little more than the Delhi-Shimla distance) between the wickets to collect runs during his 24-year-long career. What's noteworthy is that this estimate does not factor in the running he did for others, i.e., while at the non-striker's end.
According to reports, if boundaries are removed from all the runs Sachin has scored, he ran 7, 275 runs in Test cricket, 9,192 run in ODI cricket and 1,087 runs in the shortest format of the game.
Sachin retired from all forms of cricket on November 16, 2013. 
During his cricketing career, Tendulkar has amassed 18426 runs from 463 ODIs at an average of 44.83. He also has 15921 runs from 200 Tests to his record.