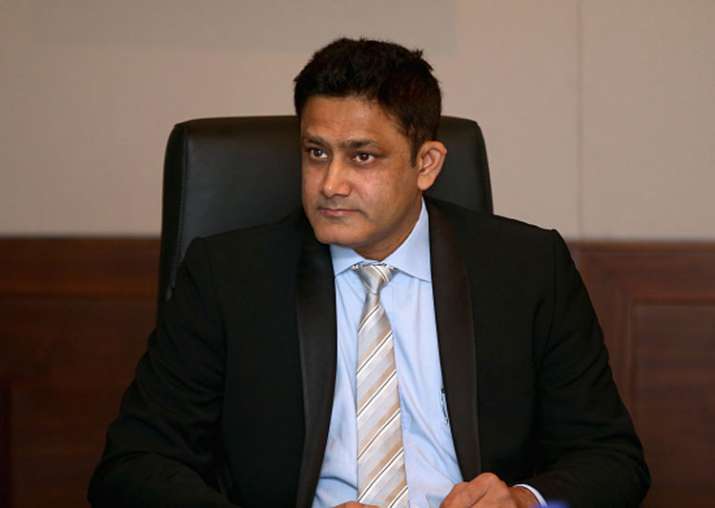 Indian team's current head coach Anil Kumble has officially re-applied for the post despite the Board of Control for Cricket in India (BCCI) saying that he would get a "direct entry" into final pool of candidates. Kumble's contract as head coach is due to expire at end of the ongoing ICC Champions Trophy 2017 in England and Wales and the Indian team is likely to get its next head coach before the tournament gets over on June 18. The legendary leg-spinner is part of the six-man pool selected for one of the most coveted jobs in world cricket.
Apart from Kumble, Virender Sehwag, Tom Moody, Richard Pybus, Lalchand Rajput and Dodda Ganesh are the other shortlisted candidates who will be interviewed by the three-member Cricket Advisory Committee, which includes Sourav Ganguly, Sachin Tendulkar and VVS Laxman.
According to a report in espncricinfo.com, the trio of Sachin, Sourav and Laxman is likely to meet this week to finalise the process and interview schedule. The report added that the board wants to identify a candidate before the Champions Trophy ends on June 18 as the Indian team is scheduled to travel to the Caribbean Islands for a limited-overs series.
The BCCI had earlier stated that it was calling upon interested candidates for the position of head coach of the national team and that to "ensure a fair and completely transparent process" a nominee of the Supreme Court-appointed Committee of Administrators (CoA) will oversee the process of selecting the best candidate.
According to reports in some sections of the media, BCCI's decision to initiate a fresh process was due to the players' feedback on Kumble, with captain Virat Kohli reportedly not happy with Kumble's "intimidating" style of working.
However, despite of that Kumble's application was one of the first to arrive and along with the CV, he has also sent a detailed roadmap outlining his vision for Team India in future. Kumble had a successful one-year stint with the Indian team, which won 12 out the 17 Tests it played, drawing four and losing just one.
It is understood that the new coach will get a two-year contract with focus on the 2019 World Cup.