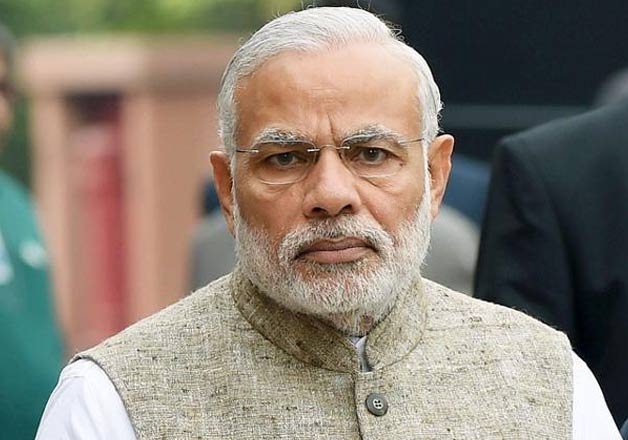 New Delhi: The Narendra Modi government today said it is willing to walk extra mile and take up discussion on each and every issue in the upcoming Budget Session of Parliament, slated to start from February 23.
Speaking to reporters after Prime Minister Narendra Modi's meeting with leaders of all major parties at South Block, Parliamentary Affairs Minister M Venkaiah Naidu said that the Prime Minister sought cooperation from all parties to pass important legislations.
"The Prime Minister told Opposition MPs that he was not just the PM of the BJP but of the entire nation and that he was ready to discuss all concerns that the Opposition MPs have," Naidu said.
On Opposition demand that the Prime Minister should react to the ongoing protest at JNU, Naidu said, "The enquiry is on and let the enquiry be over."
He, however, stressed that anti India slogans are unacceptable.
The Prime Minister today met the leaders of all major parties at South Block to seek their cooperation for the smooth running of Parliament during the Budget Session beginning from 23rd of this month.
The meeting is being considered significant in the backdrop of virtual washout of proceedings in the last two sessions due to a host of issues. The government wants to push key reform bills like GST and labour laws in the ensuing session.
The meeting is a rare initiative from the Prime Minister. It is being seen as a way to reach out to the Opposition to enable the smooth working of Parliament and also to prevent a washout.
Government managers have time and again maintained that the key reform GST bill was top of the agenda of the government in the three-month-long session which starts on February 23.
The meeting comes close on the heels of the Prime Minister accusing Congress president Sonia Gandhi and party vice-president Rahul Gandhi on various occasions of disrupting Parliament to avenge defeat in 2014 Lok Sabha polls.
The Congress chief had hit back at Modi, saying efforts were made to "suppress her party's voice" whenever it tried to raise issues concerning the poor and common man in the House.
Senior ministers have often accused the top Congress leadership of scuttling plans to pass the GST bill in Parliament. The bill is pending in Rajya Sabha.
Former Prime Minister Manmohan Singh has accused the Modi government of not engaging Congress seriously to break the logjam over GST.