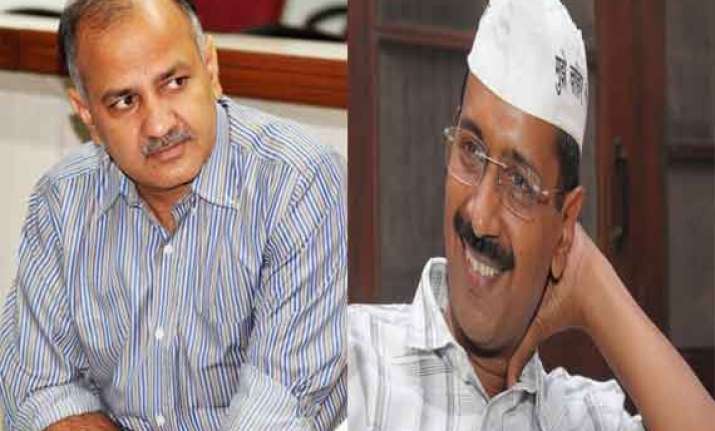 New Delhi: A move is afoot to make Manish Sisodia the chief minister of Delhi in place of Arvind Kejriwal, with nearly 80 per cent people in AAP meetings across Delhi expressing their view that the Aam Aadmi Party must form a government.
The  logic underlying the move to make Sisodia the CM is that, AAP leaders suspect both the Congress and BJP  were planning to confine Kejriwal to Delhi by making him the CM, and prevent him from travelling across India to spread the message of the party.
Kejriwal had himself revealed on Friday that if he became the chief minister, his countrywide travel plans may be affected.
AAP leaders have been saying in private that though Kejriwal may be the most well known face of the party, it would be suicidal for AAP  to confine him to Delhi only.