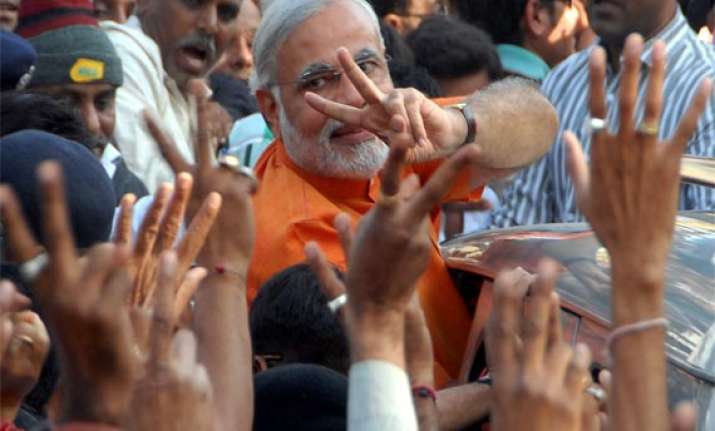 New Delhi: Gujarat Chief Minister Narendra Modi along with other party leaders would be addressing a mass rally here Sep 29, the BJP announced Saturday.
"The Sep 29 rally will give a further boost to BJP's poll readiness. To make it a huge success, the party workers will do door to door campaign to reach every household in the city. The party cadres are fully charged up," said Bharatiya Janata Party's (BJP) Delhi unit chief Vijay Goel.
Further, from Sep 14 to 17, the BJP will hold meetings at more than 2,000 urban centres separately to take stock of the poll preparations.
Meanwhile, addressing a meeting, BJP's Delhi election incharge Nitin Gadkari said: "I call upon all BJP cadres to go out at the grassroots level and expose the misdeeds of the Congress government. The party cadres should reach every home and explain to them about the failures of the government."
Party leaders expressed confidence of wresting power from the Congress in Delhi, where assembly elections are scheduled later this year.