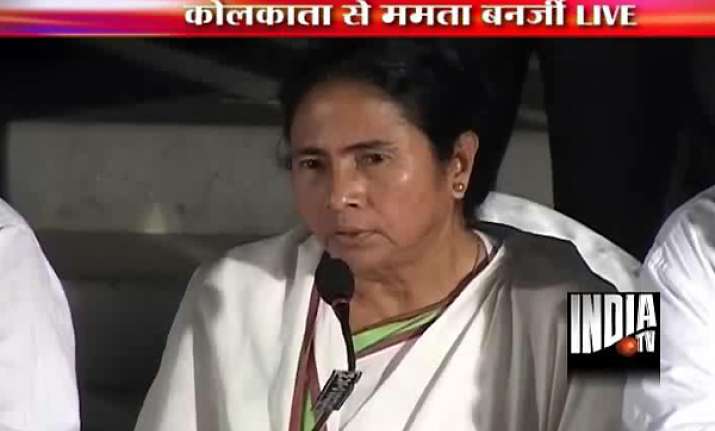 Kolkata, Sept 18: Trinamool Congress supremo Mamata Banerjee today gave the UPA government time till Friday to fulfil three conditions to get her party's support in Parliament.




One - increase the number of subsidized cylinders in a year for a household from currently 3 to 12;

Two - lower the price of diesel from currently Rs 5 to at least Rs 3 or 4 per litre;

Three - lower the price of fertilizers for farmers.

Banerjee told newspersons after the Trinamool Congress parliamentary party meeting that the UPA government was taking "anti-people" decisions without consulting its allies.

"They hiked the price of fuel thrice in three years. They (read Congress) do not listen to us, and do not give us respect. Our views are not taken into account while taking major decisions.

"The current situation is because of their own making. The Centre has arbitrarily hiked the price of fuel. This government collects taxes but does not provide social security.

"I had told the Centre to withdraw its decision on allowing FDI in retail as it will adversely hit the poor people.

"We wanted to continue to extend our support to the UPA government for its full term of five years, but the government in order to brush aside the coal scam has opted for a major decision like FDI in retail.

"Why can't this government bring back black money from offshore accounts. Our ministers will resign on Friday and we will withdraw our support to the UPA government. We won't stay any more in UPA-2. For the present, we will not be aligning with any other party", said Banerjee.