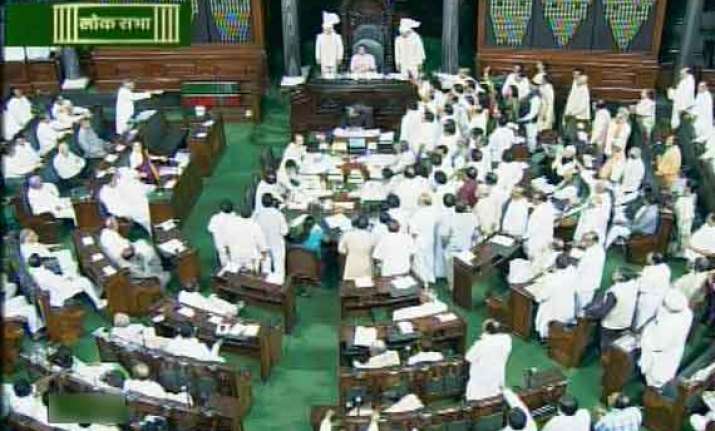 New Delhi: Both houses of parliament  were adjourned till tomorrow after pandemonium on issues like Telangana and Muzaffarnagar riots.
The Lok Sabha was adjourned after members from the Seemandhra regions shouted slogans against proposed division of Andhra Pradesh to create Telangana, drowning out question hour.
Members also raised the issues of price rise and death of children in relief camps in Muzaffarnagar in Uttar Pradesh.
Rajya Sabha, on the other hand, was adjourned till tomorrow  after members did not allow the house to function on issues like Telangana and the demand for including 17 castes in OBC category.