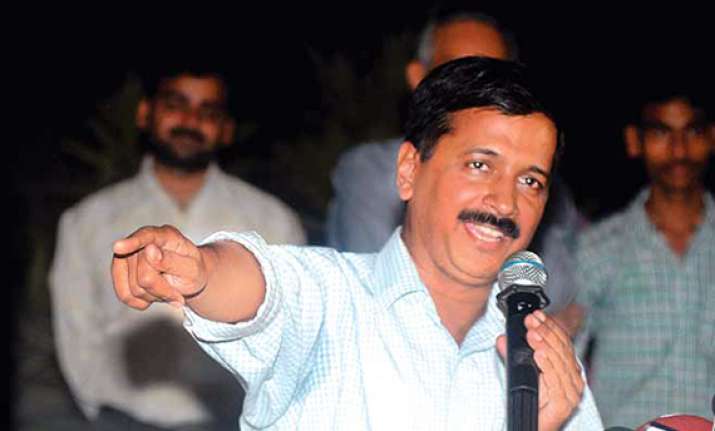 New Delhi, Oct 2: After splitting with Anna Hazare, Arvind Kejriwal today launched his political party without giving out its name, promising to change the system and not just faces in Parliament.
From the dais with an imposing poster of Mahatma Gandhi and Lal Bahadur Shastri in the backdrop, Kejriwal said they will announce the party's name on November 26, the day on which in 1949 the Constitution was adopted, as the group is yet to finalise the registration process.  
In his address to his supporters at a day-long meeting, he said, "when we raised issues regarding Lokpal, leaders had asked us why cannot we contest elections and then attempt on making laws. Now we will show them by contesting elections.  
"From today, people are entering politics. Corrupt leaders, count your days...All the parties have cheated us. We will not now request, we will not plead. Now it is a full-throttle political battle," he said.
He said there was a time when people who fought elections were considered patriots but now people contesting elections are seen as hungry for power.
"All parties are corrupt...Our party will change the system and not just the faces in Parliament," he said.  He said the budgets should be made in streets and bylanes and not in Parliament and mentioned about a Brazilian town which has adopted this method.
"While many people say that direct power to people is a weird idea, I can say it with all the confidence that this very much possible. We are working on a model for this and will implement the same if elected to power," he said while unveiling his party's draft vision document.  
He also announced a series of agitations against Sheila Dikshit-led Delhi government on the power and water tariff hike issue, threatening to gherao the Chief Minister's residence and snapping power to her house on November four if she does not withdraw the hike by then.