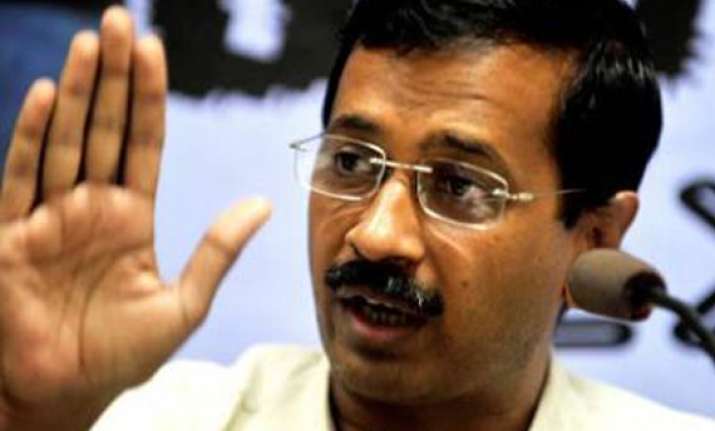 New Delhi, Oct 9: Continuing his offensive against Robert Vadra, the son-in-law of AICC president Sonia Gandhi, IAC activists Arvind Kejriwal and Shanti Bhushan today alleged that there was a clear nexus between Robert vadra, DLF and Congress government of Haryana headed by Bhupinder Singh Hooda.
Kejriwal alleged that the Haryana government had allotted over three acre of land meant for setting up a hospital to DLF for setting up a Special Economic Zone (SEZ). Kejriwal further alleged that Vadra was given 50 percent stake in this SEZ Company after one year of the deal.
According to a Kejriwal, in a clear case of favoritism, the bids of Unitech nad country heights were not even opened.
Kejriwal al also said that the amount which Robert vadra received from DLF as insecured loan was actuallu 85 crore and not 65 crore as quoted earlier.
Kejriwal had alleged that Robert Vadra's propert had increased suddenly from Rs 50 lakh to over Rs 300 crore.
Late in the evening, realty major DLF  rejected the allegations and said it enjoyed no special favours with the state government. 
"We stand by our earlier statement and wish to once again specifically state that DLF has neither sought nor enjoyed any special favours from the Government of Haryana and all developments of DLF undertaken over the last four decades are strictly in compliance with all applicable laws, rules and regulations with an adherence to the highest ethical standards," the company said in a statement tonight. 
Making a point-by-point rebuttal of Kerijwal's allegations, the company said an attempt was being made to sensationalise issues which are already in the public domain.