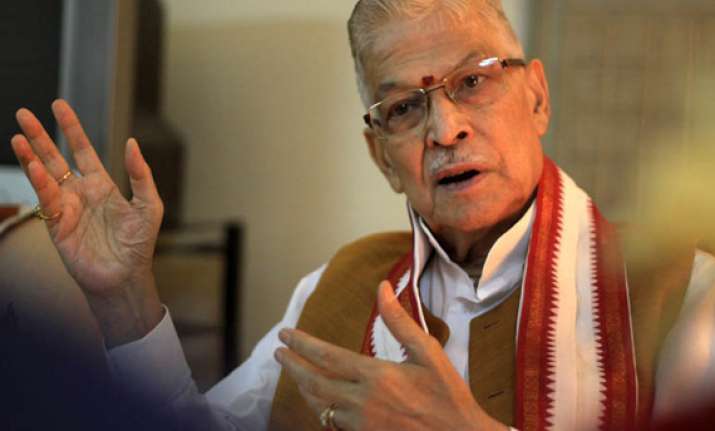 Kolkata, Oct 2: BJP leader Murli Manohar Joshi Tuesday sought clarification from the UPA government on Gujarat Chief Minister Narendra Modi's allegation that Rs.1,880 crore had been spent on Congress president Sonia Gandhi's foreign trips.
"Modi has said something (on the government spending on Gandhi's foreign trips). So the government should issue a statement," Joshi told reporters here.
Modi had Monday alleged that the central government had spent Rs.1,880 crore for Gandhi's foreign trips and medical treatment abroad in the last three years.
Joshi also mocked Prime Minister Manmohan Singh and UPA chairperson Sonia Gandhi for planning to hold a rally in New Delhi in support of foreign direct investment (FDI) in multi-brand retail.
"It is really funny to see the prime minister along with UPA chairperson lobbying for foreign companies," he said.
"FDI in retail will finish small traders and farmers.
In the name of reforms, they (the UPA) are trying to destroy the federal structure of the country. They have lost the moral mandate to rule," said Joshi.
However, the Congress Tuesday said Modi should apologise for his allegations since the person who had filed the Right to Information application seeking details of the expenses on Sonia Gandhi never got any information.
"Not a single penny from government coffers was spent on Gandhi's treatment.
Even the editor of the newspaper, which Modi quoted, has said that it is false," said Congress leader Rajiv Shukla.