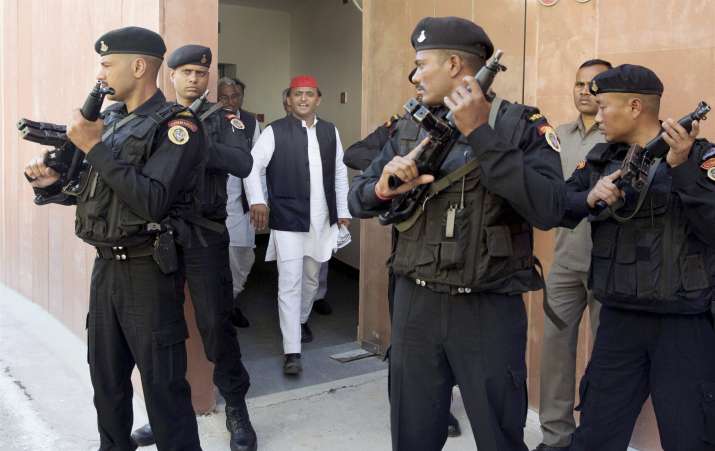 Yogi Adityanath-led Uttar Pradesh government has withdrawn or downgraded security cover of several opposition leaders, including former chief ministers Mulayam Singh Yadav, Akhilesh Yadav and Mayawati.  
The security cover of Samajwadi Party leaders Dimple Yadav, Ram Gopal Yadav, Shivpal Yadav and Azam Khan has also been downgraded by the government. 
However, some BJP leaders will get enhanced security cover. BJP MP Vinay Katiyar will now get Z category security.
The decision to this effect was taken at a meeting of security committee comprising principal secretary (home), ADG Intelligence and ADG (security) with newly-appointed DGP Sulkhan Singh on Saturday. 
The order came into effect from Saturday night.
Of 151 VIPs who were enjoying graded security, 105 will now get no security while 46 VIP will now get downgraded security cover. 
Among those who lost security cover is prominent BSP leader and Rajya Sabha MP Satish Chandra Mishra.
Former state chief secretary Alok Ranjan, SP MLCs Ashu Malik and Atul Pradhan have also lost their security.
UP Chief Minister Yogi Adityanath had earlier said that "those who are enjoying security cover for the sake of status symbol should be prepared to part with them."