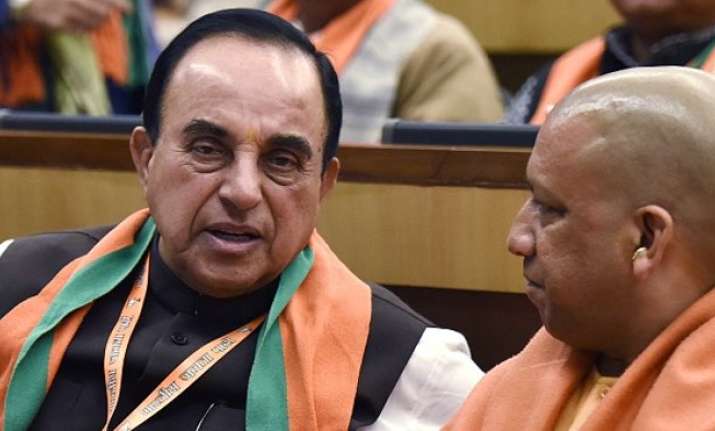 Senior BJP leader Subramanian Swamy has said that he will discuss the Ram mandir issue during his meeting with Uttar Pradesh Chief Minister Yogi Adityanath today saying they were both "partners in Hindutva".
Swamy is slated to meet the UP Chief Minister later in the day. The Rajya Sabha MP further said that both Adityanath and his guru Mahant Avaidyanath were very close to him.
Swamy, however, added that today's meeting is informal and unofficial.
"It is an informal visit. He is known to me and his guru was very closely known to me. We both are partners in Hindutva. When he was here he had hardly any time so he told me to come to Lucknow and we will have meeting. I will certainly discuss Ram temple but this is an unofficial meeting," Swamy said.
Swamy described Yogi Adityanath as a very determined person and said that he always keeps his promises.
Swamy was referring to the first meeting of Yogi Adityanath cabinet  this evening in which the new government is expected to announce the waiver of farmers' loan as promised by the BJP during the Assembly election campaign.