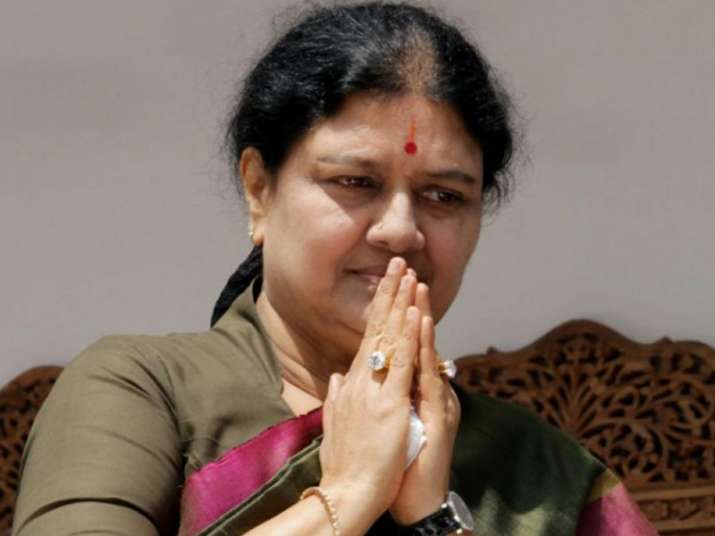 A day after the O Panneerselvam camp demanded to 'uphold the sanctity' of the AIADMK office, banners featuring jailed party leader VK Sasikala were removed from the party headquarters here.
The Panneerselvam camp welcomed the move, saying it was a 'positive step'. The banners were removed this morning.
Yesterday, the 'Presidium Chairman' of the Panneerselvam led faction, E Madusudanan, had demanded that the portraits of Sasikala be removed from the party office to 'uphold the sanctity' of the AIADMK headquarters.
Posters of #SasikalaNatarjan removed from AIADMK HQ in Chennai pic.twitter.com/RZP9OVlPzU

— ANI (@ANI) April 26, 2017
"This is definitely a positive step," 'Aspire' K Swaminathan, Media coordinator of the Panneerselvam led AIADMK (Puratchi Thalaivi Amma) said.
He also said the move came in 'continuance' to Madusudanan's appeal and said, "We are happy the cadres have decided to remove the banners."
Panneerselvam had yesterday said that a 'conducive' atmosphere was evolving in both camps for talks.
With PTI Inputs