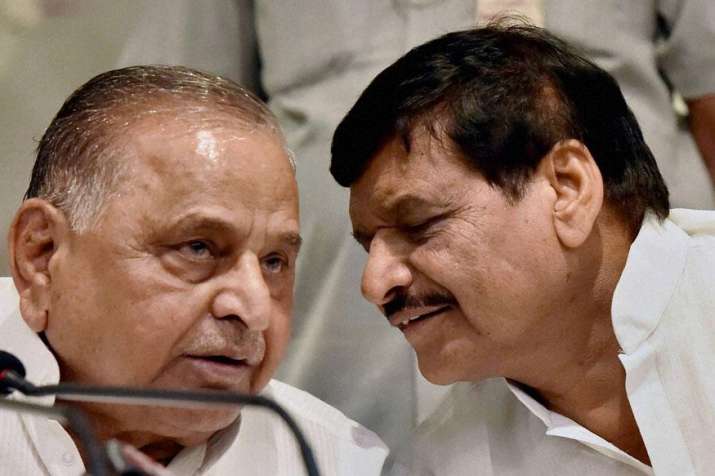 Samajwadi Party founder and former party president Mulayam Singh Yadav today brushed aside talk of a rift in family and said there was no bad blood in the family. Speaking to reporters, the SP patriarch today said that he would begin campaigning in the state tomorrow and predicted a clear win for the for the Congress-SP alliance.
 

"I will begin campaigning in the state from tomorrow. The alliance will win and Akhilesh will be the next Chief Minister," Mulayam said.

 
He also set aside the announcement by his brother and loyalist Shivpal Yadav of floating a new party once the results of the elections are announced, saying he may have said so in a fit of anger but would never go ahead and do such a thing. 
 

"Why will Shivpal float a new party? He may have said so in anger," Mulayam said.

 
The statements by Mulayam comes days after the SP, now helmed by son Akhilesh Yadav, allied with the Congress for the upcoming polls in the state. Mulayam had openly come out in protest against the development, saying the SP was capable of winning a majority in the state on its own and did not require an alliance.
Mulayam Singh Yadav had earlier rejected the alliance between the SP and the Congress and said that will not campaign for them as he believes that SP is capable enough to fight alone. 
 

"The Samajwadi Party is completely capable of fighting elections alone. When we did that, we formed the government with a majority. So this was not needed. I am completely against this alliance, I won't campaign," Mulayam Singh had said.

 
He, however, took a U-turn saying that he will not just campaign for his Samajwadi Party but also the Congress. The Samajwadi patriarch also said he would start campaigning for his party after February 9.  
Mulayam on Monday announced that announced that Akhilesh Yadav will continue to be the Chief Minister of Uttar Pradesh if his party wins Assembly Elections and that he will campaign for SP-Congress alliance from tomorrow. He will start campaigning from Shivpal's turf Jaswantnagar.