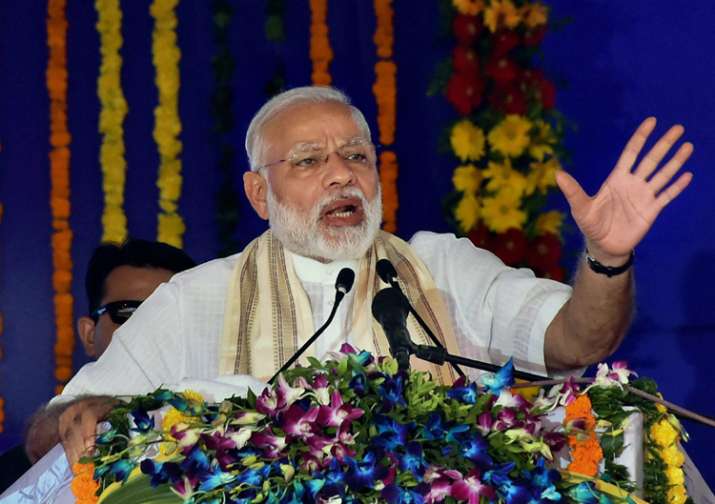 On the second day of his visit to his home state of Gujarat, Prime Minister Narendra Modi on Monday reached Silvassa town in the Union Territory of Dadra and Nagar Haveli. 
The Prime Minister is in town to inaugurate a number of projects including a passport office.
Speaking at a gathering after inaugurating the projects, Modi said his government works for public, unlike the previous Congress administration. 
"This is not a Congress government but Modi's government. Here you've to work for public," Modi said. 
Earlier, speaking in Surat, Modi hailed Sardar Vallabhbhai Patel for redrawing the Indian map after independence "to give us what it (country) is today".
"If we live in India with pride and our heads held high, it is because of him," Modi said after inaugurating a diamond manufacturing unit in Surat. 
The Prime Minister, who arrived here on Sunday evening, also saluted former Prime Minister Morarji Desai for strengthening the country's economy.
This is Modi's second visit to his home state this year. 
He had visited Gandhinagar on March 8 to address women sarpanchs from across the country on International Women's Day.