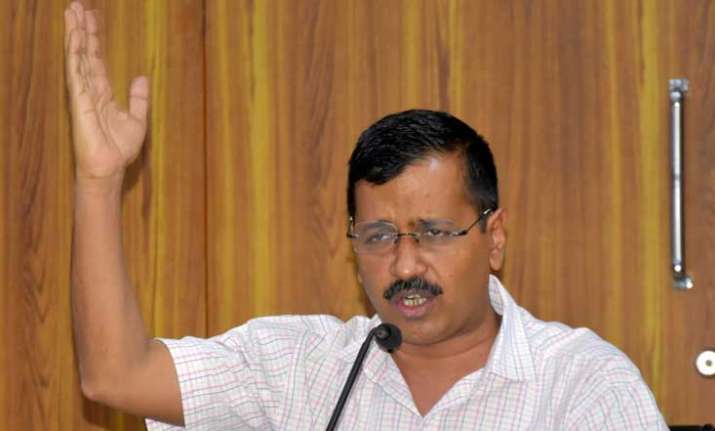 ​Delhi Congress president Ajay Maken today filed a complaint against Chief Minister Arvind Kejriwal under the Prevention of Corruption Act in connection with the Shunglu committee report.
After filing the complaint with Delhi Police, Ajay Maken said that the central government has not taken any action against Kejriwal despite the Shunglu committee levelling serious charges against him. 
"We have approached Delhi Police and filed the complaint under Prevention from Corruption act against Arvind Kejriwal and his co-workers. On Nov 27, the report of Shunglu committee was out in front wherein Kejriwal was accused of serious corruption charges. Till now no action has been taken by the central government," Ajay Maken said.
Ajay Maken further claimed that the Shunglu report came into light when he himself exposed it with the help of Right to Information (RTI).
"Although the government had to look into the matter, no action has been initiated yet. I believe Kejriwal and Central Government are supporting each other and this is the reason why Kejriwal is still not getting punished. I want the Bharatiya Janata Party (BJP) to stop helping his government," Maken said.
Maken further said that he will take the matter to courts if the central government failed to take action on Shunglu report. 
"If no action will be taken then we will consult the judiciary system. We will also send the report to the CBI to take the issue under Prevention of Corruption Act," he added.