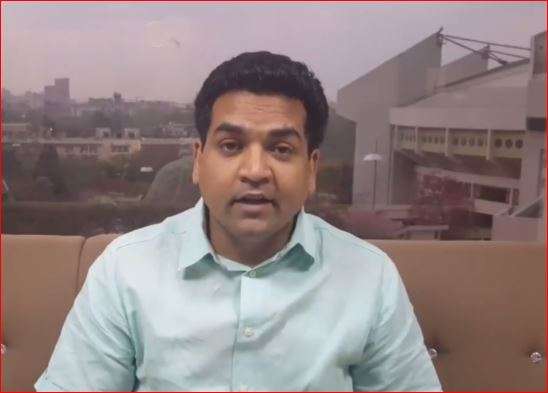 Continuing his tirade against Arvind Kejriwal and Aam Aadmi Party (AAP), sacked Delhi minister Kapil Minister today said that he will approach the CBI and the CBDT to take forward his corruption charges against the Delhi Chief Minister and his party.
Kapil Mishra's decision to approach CBI and CBDT comes a day after he accused AAP of lying to the Election Commission (EC) about donations and laundering money through shell companies.
"Whenever I would be discharged from the hospital, I will make a written complaint to the Central Bureau of Investigation and the Central Board of Direct Taxes under black money, hawala and money laundering cases (against Kejriwal and the AAP)," Mishra tweeted.
हॉस्पिटल से जब भी डिस्चार्ज किया जाऊंगा, लिखित शिकायत बनाकर हवाला, काले धन और मनी लॉन्ड्रिंग मामलो में CBI और CBDT में FIR करवाऊंगा

— Kapil Mishra (@KapilMishraAAP) May 15, 2017
Addressing a press conference on Sunday, Mishra alleged that the AAP had over Rs 45 crore in its bank account during the financial year of 2013-2014 whereas the party in its declaration to the EC had showed an income of around Rs 9 crore.
Mishra alleged that the party concealed around Rs 36 crore from the party workers and the government.
He said the party has accumulated the money through shell companies.
Kapil Mishra fainted midway through the presser and was hospitalised.
The AAP dismissed the charges as a "conspiracy" by the Bharatiya Janata Party and said the latter was shooting from the sacked minister's mouth.
The former minister has been on an indefinite hunger strike since May 10, at his official residence here, demanding that Kejriwal must reveal the source of funding of the foreign trips of five AAP leaders -- Sanjay Singh, Ashish Khetan, Raghav Chadhha, Satyendar Jain and Durgesh Pathak -- in the last two years.
Mishra was sacked on May 6 in a sudden move and later was also suspended from the party.
(With PTI inputs)