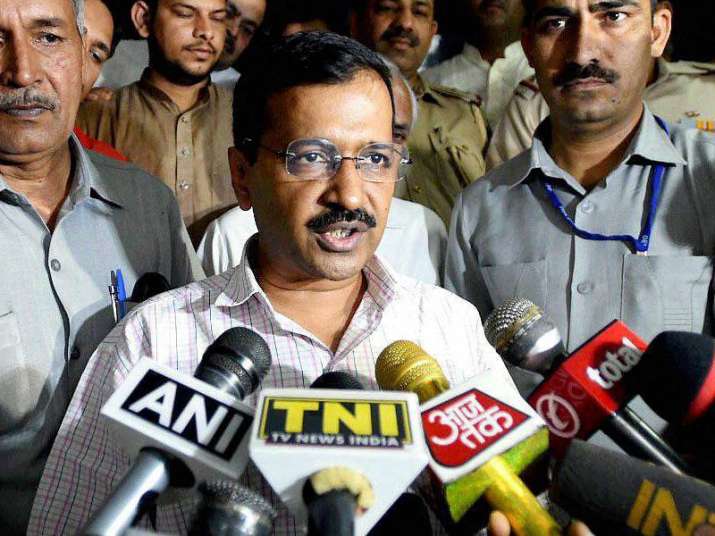 Delhi Chief Minister Arvind Kejriwal has urged the State Election Commission (SEC) to postpone the municipal polls by one or two months until the Voter-verifiable paper audit trail (VVPAT) equipped machines are arranged.
"He (SEC) said he will write to the Chief Election Commissioner. But there is one week left for the polls. So there's no possibility of replacing the machines or bring VVPAT machines. So I told him to postpone it by 1-2 months by writing to the CEC," Kejriwal told reporters after meeting State Election Commissioner here on Friday.
The SEC, according to PTI, however, rejected the proposal saying there was no provision to postpone the elections. Kejriwal insisted, under the DMC (Delhi Municipal Corporation) Act, the Centre has the power to extend the tenure of the civic bodies by one year. 
VVPAT is a machine which dispenses a slip with the symbol of the party for which a person has voted for. The slip drops in a box but the voter cannot take it home. 
The voters see VVPAT slip for seven seconds, which would be an acknowledgement receipt for the party they voted for in the election. 
Kejriwal, who has been raising the issue of alleged EVM manipulation since the Punjab poll verdict where the AAP finished a distant second, also demanded that the AAP be allowed to get the machines "technically verified by experts" during mock trials before the polls. 
"Even children can hack these machines. In Rajasthan, they tampered machines in Dholpur. Since they are in a government there, they entered strongrooms and manipulated machines," he alleged. 
Kejriwal also claimed that the code inside the EVMs can be "manipulated" at the source and accused the Election Commission of not taking any steps to restore the "faith of people" on the electoral process. 
"Just wait and watch. I promise you something in the next 10 days. They (EC) are doing something wrong. We cannot close our eyes to such reports. Why are they brushing everything under the carpet?" he asked. 
The MCD elections in the national capital are slated for April 23.
With PTI Inputs