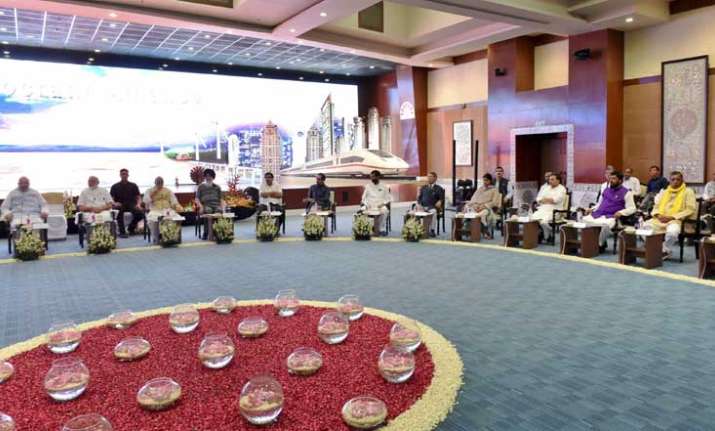 Underlining his government's pro-poor agenda, Prime Minister Narendra Modi on Monday asked NDA constituents to ensure that the poor people's trust in the government is not broken.
Addressing the meeting of NDA constituents including BJP and its 32 allies, the Prime Minister also said that the work on expanding NDA will continue.
PM Modi asked his allies to connect to the youth as he spoke about his agenda of a "New India". 
He also laid stress on the issue of electoral reform, saying that NDA constituents should strive for evolving a consensus among political parties. 
"Just finished a meeting with our valued NDA allies. We had a fruitful exchange of views on a wide range of issues," he tweeted after the meeting. 
In the meeting, NDA constituents resolved to work toward its re-election in 2019 under his "strong" leadership. 
They passed a resolution endorsing the Modi government's policies and called upon people vote him back to power in the next general election.
Shiv Sena president Uddhav Thackeray, who has often targeted the Modi government and the BJP, had separate meeting with Modi in which he sought loan waiver for farmers in Maharashtra. 
The meeting, only the second such gathering of NDA constituents since it came to power at the Centre in 2014, was also attended by the new friends the coalition has won over in Goa and the north-eastern states.  The resolution heaped praise on the Modi government's performance and highlighted its pro-farmer and pro-poor works, besides its "foreign policy successes".
(With PTI inputs)