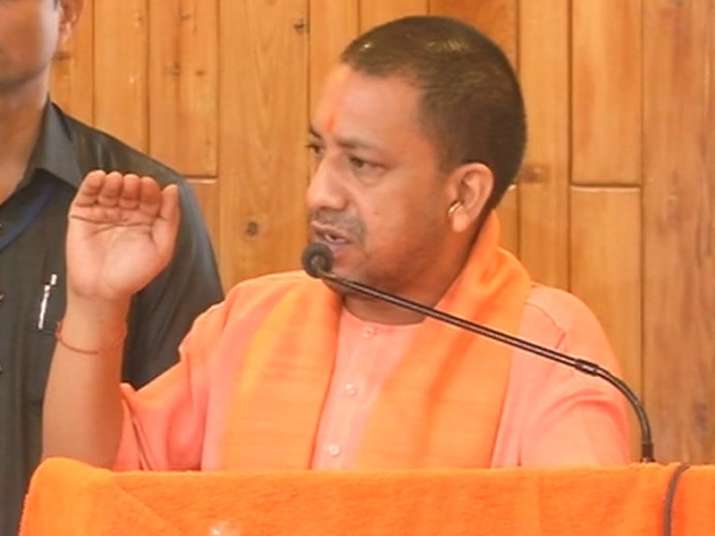 Amid a nationwide debate on the validity of triple talaq in Islam, Uttar Pradesh Chief Minister Yogi Adityanath today said that 'those who are silent on the centuries-old practice are equally guilty'. 
Speaking at an event here, the CM said that he was 'surprised over the silence' on the issue by 'some individuals'.
"I am surprised over the silence over a burning issue of triple talaq by certain individuals. Some people who are silent on the issue of triple talaq are equally guilty," he said, adding that 'everyone should speak out against oral talaq'.
The Chief Minister was speaking at an event to release a book on late Prime Minister Chandrashekhar.
On Uniform Civil Code, Adityanath said that 'even Chandrashekhar was in favour of a common civil code'.
Last week, the CM had issued directions for the formation of a special task force that will meet Muslim women across the state to know their stand on the controversial triple talaq issue. 
The government will then table the same before a Constitutional bench of the Supreme Court which will hear pleas challenging the validity of the triple talaq, nikah halala and polygamy among the Muslims from May 11.
Yesterday, the All India Muslim Personal Law Board (AIMLPB) had said that 'those who give triple talaq without reasons prescribed by the Sharia will face social boycott'.
The Board further noted that there has been misunderstanding on this issue, and that it will issue a code of conduct on it. 
"There has been misunderstanding on this issue, we will issue a code of conduct on it," the AIMLPB had said.
The reaction came immediately after PM Narendra Modi in Bhubaneswar asserted that the triple talaq was a menace crippling the lives of Muslim women in India.
"Our Muslim sisters deserve justice. We should try to solve this issue at the district level. We should also proceed on the formula of a new India. We can't simply move forward on a slow pace, but charge ahead with full speed," the PM said during the BJP National Executive Meeting here. 
The AIMPLB has been opposing the PILs filed against the triple talaq in the Supreme Court. Last week, it had said that the board will do away with the practice of verbal divorce in one-and-a half years, adding there is no need for government interference.