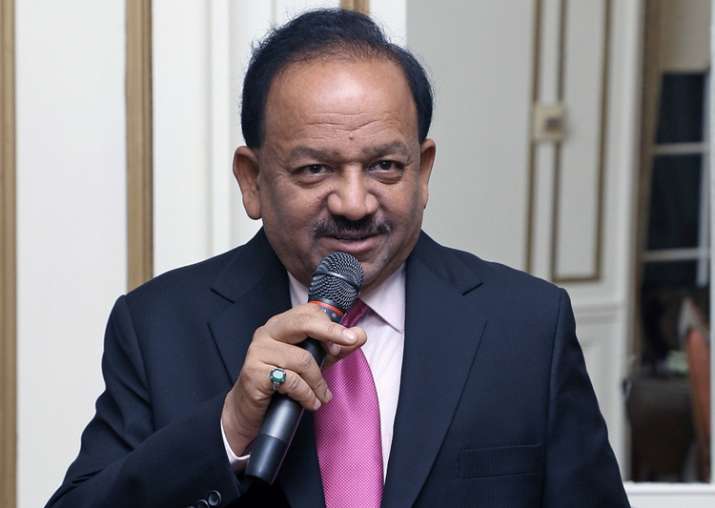 The Prevention of Cruelty to Animals Act is not against slaughter and it is not forcing people on what to eat, Environment Minister Dr Harsh Vardhan said on Friday. 
"The Act has been adopted following a Supreme Court directive and this has been made applicable incorporating suggestions from all sections of people," he said at a press conference in Agartala. 
He had arrived here to join a Swachh Bharat Mission programme at Teliamura in West Tripura district to mark Modi government's 3rd anniversary. 
The Environment ministry had last week notified the stringent 'Prevention of Cruelty to Animals (Regulation of Livestock Markets) Rules, 2017' under the Prevention of Cruelty to Animals Act banning the sale and purchase of cattle from animal markets for slaughter.
There has been misconception or misgiving among certain section of people over the Act but it is not against slaughter, Vardhan said.
"The government is ready to look into it if there are misconceptions," the minister, who also holds charge of Ministry of Science and Technology, said. 
The states like Kerala and West Bengal are fiercely opposing the ban saying that the new rules violate the rights of states. 
The government has, however, said that the new central notification will not interfere with state laws on slaughtering animals. 
Finance Minister Arun Jaitley on Thursday said that the animal markets are meant for farmers and not for traders, he said, adding that "this is the only effect of the notification". 
"Every state has its own legislation or no legislation (with regard to slaughter of cattle). You have provision in the Constitution Article 48 (Directive Principles) which says that certain category of animals have to be protected," Jaitley said. 
Prohibition of cow slaughter mentioned in Article 48 of the Constitution is not an enforceable article, but a Directive Principle of State Policy. 
Meanwhile, the protests against the ban continued on Friday with Social Democratic Party of India (SDPI) members taking out a demonstration in  Bengaluru. 
(With PTI inputs)