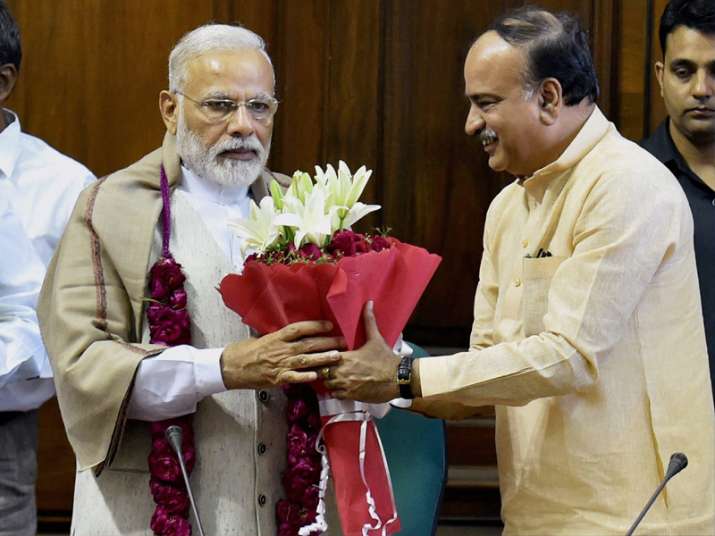 The Opposition parties today drew sharp criticism from Prime Minister Narendra Modi for stalling the passage of the National Commission for Backward Classes Bill 2017.
The Prime Minister, while expressing surprise at the stand of the opposition as MPs of all parties had been urging him for bringing the legislation, accused the 'opposition parties of denying backward castes their rights' by blocking the bill in the Rajya Sabha. The BJP-led NDA lacks majority in the Upper House. 
The bill, if got Parliament's nod in the just concluded Budget session, would have paved the way for the government to make the backward classes commission a constitutional body.
"The bill was passed unanimously in the Lok Sabha but blocked in the Rajya Sabha (by opposition parties). Denying the backward sections their rights with such negative politics is regrettable," the PM said in statement which was released by the BJP after its OBC MPs thanked PM Modi in the Parliament for passage of the bill in the Lower House.
He also asked the BJP OBC MPs to reach out to their counterparts in other parties and convince them to support the landmark legislation.
"As an MP it is your moral responsibility to make the people from backward classes aware about this legislation and organise programmes for the same," Modi was quoted as having told them.
Noting that the satisfaction one gets by working for poor is uncomparable to anything else, Modi told party MPs that people from the backward castes have self-respect and would never forget generosity.
Emphasising on the need to ensure easy credit for the poor, the Prime Minister said to 'keep these people away from the clutches of moneylenders the MPs should promote Bhim application among people'.
The OBC MPs of the BJP had gathered to thank the Prime Minister for passage of the bill in the Lok Sabha which seeks to create National Commission for Socially and Educationally Backward Classes (NCSEBC), with judicial powers and constitutional status.
PM Modi also asked the MPs to make backward classes aware about the bill and how it would be a game changer in their lives.
The Rajya Sabha had yesterday referred the Constitution (123rd) Amendment Bill, 2017, which has already been passed by the Lok Sabha, to the Select Committee under pressure from the opposition. The ruling NDA does not have a majority in the House.
The committee that will examine the bill will be headed by BJP member Bhupender Yadav. It has been asked to submit its report by the last day of the first week of the next session. The 25-member Rajya Sabha Select Committee includes Sharad Yadav, Ram Gopal Yadav, Satish Mishra and Praful Patel.
According to the bill, the new body NCSEBC will replace the National Commission for Backward Classes (NCBC).
Once the Bill becomes law, states will not be able to add or delete castes from the backward classes' list without Parliament's approval.
With PTI Inputs