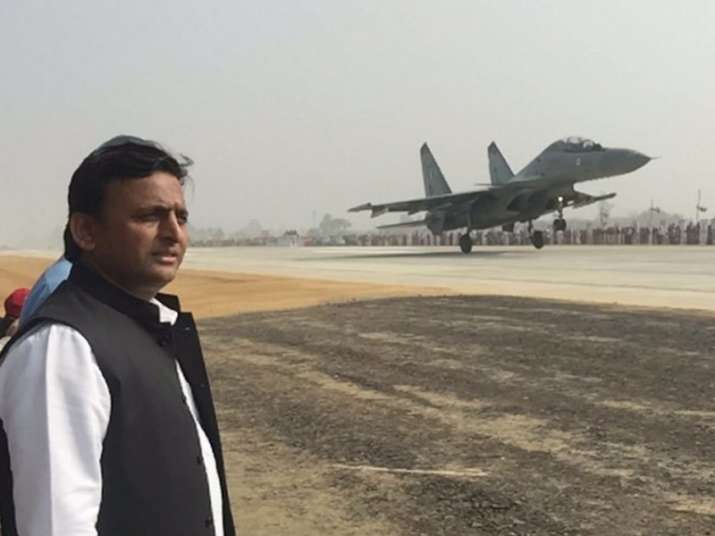 Former Uttar Pradesh Chief Minister Akhilesh Yadav's dream project of the Agra-Lucknow Expressway has fallen under the scanner of the new Yogi Adityanath-led BJP government in the state.
The CM has ordered an inquiry into the erstwhile government's ambitious 302-km project that was opened for public just months before the assembly polls.
The government has written letters to the District Magistrates of 10 districts and regional heads asking them to probe purchase of land made in last 18 months.
At least 230 villages based around Expressway would fall under this investigation. Around 3,500 hectare of land was purchased from 20,456 farmers in 10 districts for the project, a media report said.
There are allegations that some individuals have shown their farm land as residential land to extract more profits from the government.
The 6-lane expressway, which is expandable to 8-lanes, connects Lucknow and Agra. An air strip, which is 3 km long, has also been constructed in Unnav, where fighter planes can land.