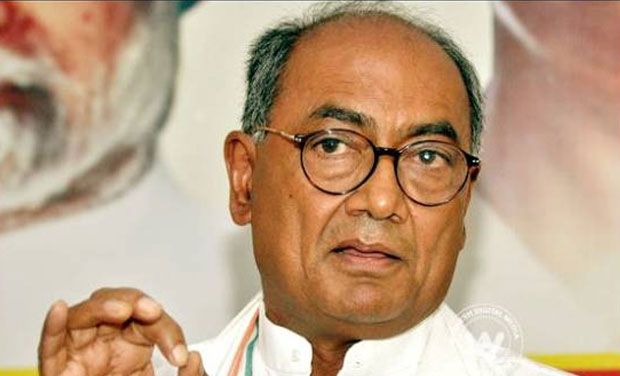 Expressing deep anguish over the continuing "factionalism" in the Congress,  party general secretary Digvijaya Singh on Tuesday said that nobody would be in apposition to save Congress leaders if they fail to change themselves. 
Denouncing "groupism" in the party, Digvijaya Singh told media persons that the leaders would be respected only if they go the  people and work for them.
"If Congressmen don't improve now, then nobody can save them," Digvijaya Singh said.
"People who have scant respect for the party and try to dominate others, should go in midst of people and work for them. Everybody should be respected in the party," he added.
Responding to a query on the Congress' failure to form government in Goa despite emerging the single largest party in Assembly polls, Singh said, "wallets were opened (in Goa), which, we couldn't do." 
Singh, who is in-charge of Goa affairs of Congress, said that he has been "wrongly accused of holidaying in Goa and for the failure of the Congress to form government there." 
Eventually, the BJP under Manohar Parrikar formed government in the coastal state though the saffron party had finished second behind the Congress in the polls.
A section of leaders in Congress in Goa had blamed Singh for letting Goa slip out of hands of the party which had won 17 seats in the 40-member House, whereas BJP was restricted to 13.
"Had I gone for tourism in Goa, then my party couldn't have improved its tally to 17 seats from 6 and emerged as the single largest party," he said, adding that the Congress had fought for India's Independence and will continue to struggle for the cause of common people.
(With PTI inputs)