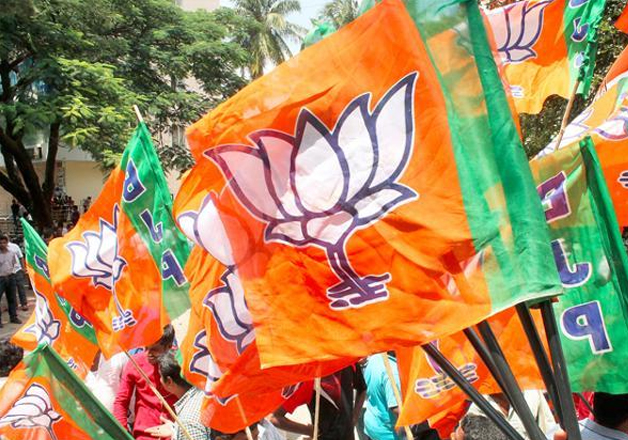 The Bharatiya Janata Party (BJP) on Monday reiterated its assurance to Dalits that the party-led government at the Centre will not make any changes in the reservation policy and the quota in jobs and education for the community will remain in force till it was in power.
At a press conference, national president of BJP SC Morcha Vinod Sonkar said the Narendra Modi government was 'worried about Dalits and committed to their welfare'.
"The Prime Minister himself has said that till BJP is in power, there would be no changes in the existing reservation policy," he said.
Attacking BSP chief Mayawati, he said she played politics on the issue of the suicide of Rohit Vemula and had even gone to the house of a Dalit in Gujarat, but did not care for the members of the community in Uttar Pradesh who faced atrocities.
Asked about a RSS member's comment about a review of the reservation policy, the Kaushambi MP said that the saffron organisation had made its stand clear that there would be no change in the reservation policy.
Earlier this month, in remarks reminiscent of RSS chief Mohan Bhagwat's statement on the need to review the reservation policy, just ahead of the 2015 Bihar assembly polls, Sangh publicity head Manmohan Vaidya had quoted BR Ambedkar to underline that 'it's not good to have reservation forever' and 'the need for it should be done away with as soon as possible to provide everyone with equal opportunity'. 
The opposition had then slammed the BJP and the RSS saying 'such calls are regularly made by BJP-RSS leaders before crucial elections to polarise voters and garner votes on caste lines'.
However, within hours, RSS general secretary Dattatreya Hosabale stepped in and clarified: "The RSS has always held the view that reservation, as has been provided for by the Constitution… all efforts should always be made to continue that reservation."