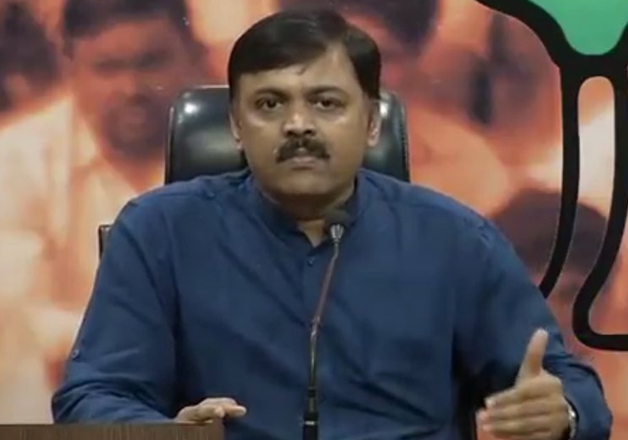 The Bharatiya Janata Party (BJP) today took potshots at Samajwadi Party patriarch Mulayam Singh Yadav's 'united SP' remark, saying 'nothing can be more farcical than what he has said'.
BJP leader GVL Narsimha Rao said that the 'claims of no difference are far away from truth'. 
"He (Mulayam) claims that the Samajwadi Party is united, then how come do they have two national presidents as of now? Mulayam Singh Yadav himself claims to be the national president and Akhilesh Yadav also says I am the national president," BJP leader GVL Narsimha Rao told ANI.
"Why did he go to the Election Commission if his party was not split? And now he claims they are united. There can be nothing farther from truth, nothing more farcical," he added.
The BJP leader also said that Mulayam was fooling his son and Uttar Pradesh Chief Minister Akhilesh Yadav.
"His claim of Akhilesh Yadav being the next CM is only an attempt to fool his own son because Mulayam Singh, Akhilesh and everyone in the Samajwadi Party know that they are heading for a massive defeat in Uttar Pradesh polls," he said.
He further termed the ongoing feud in the Samajwadi Party a 'drama'.
"I think the drama in the Samajwadi Party is never ending and far from getting over. Akhilesh Yadav has completely betrayed Mulayam Singh. Mulayam Singh seems completely shocked by the development and therefore making statements only for media consumption," he said.
Yesterday, Mulayam in a complete U-turn announced that Akhilesh will be the chief ministerial candidate of the Samajwadi Party. The development was significant because Mulayam had in past refused to declare his son party's CM nominee for the upcoming polls.
Meanwhile, today's meeting between the father-son duo in Lucknow ended without any firm conclusion.
Uttar Pradesh will go to polls in a seven-phase contest starting February 11 and ending March 8. Counting of votes will take place on March 11.