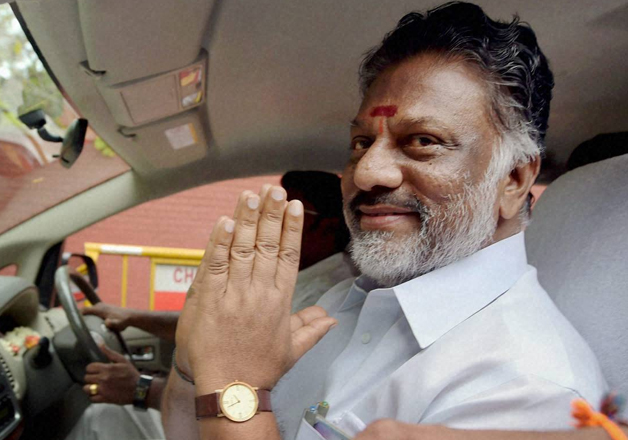 Ruling AIADMK today kept up its attack on O Panneerselvam, saying Jayalalithaa's 'soul will not forgive' him for trying to split the party.
Responding to party presidium chairman E Madusudanan hopping camps to join Panneerselvam, AIADMK spokesperson Vaigaichelvan said that those aligning with the caretaker Chief Minister were those 'beyond their expiry date and people will ignore them'.
"Those leaders who had been ignored by Amma, those who are beyond their expiry date (politically) have joined Panneerselvam. Even Amma's soul will not forgive Panneerselvam for trying to split the party," he told reporters here.
He expressed confidence that Sasikala, elected AIADMK Legislature Party leader on Sunday, will soon take over as Chief Minister.
"Chinnamma (Sasikala) had met the Governor yesterday. Good news will come soon. She will become Chief Minister," he asserted.
He also reiterated the party stand that DMK was behind Panneerselvam's revolt.
Meanwhile, the Tamil Nadu Police today withdrew security at the Madras Centenary Hall as there was no information about the swearing in of a new government.
Soon after AIADMK legislators elected Sasikala as the leader of the legislature party, preparatory work for her swearing in started at the hall and police were deployed. But due to the absence of Governor CV Rao and the political turmoil, there is uncertainty regarding the swearing in.
Tamil Nadu Chief Secretary Girija Vaidyanathan and Director General of Police TK Rajendran met Governor Rao earlier in the day.