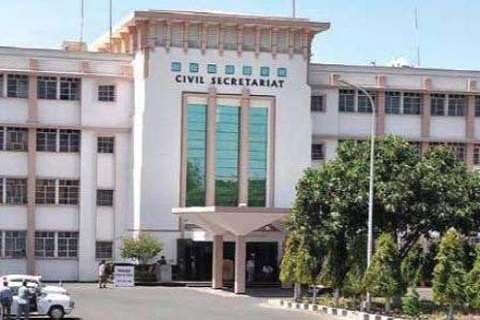 The Jammu and Kashmir unit of the Bharatiya Janata Party (BJP) on Monday called for abandoning the pre-Independence, bi-annual practice of "darbar move" under which state government functions six months each in the two capitals—Srinagar and Jammu. 

 

The stand of the BJP, a ruling coalition partner in Jammu and Kashmir, may trigger a major controversy in the state. 
State government offices started functioning from the state's summer capital Srinagar today after shifting from the winter capital Jammu. 
The Raj Bhavan, Civil Secretariat and other offices closed in Jammu on April 28 and reopened in Srinagar today.  
"The practice of 'darbar move' should be abandoned. There should be bifurcation of the state offices," state BJP spokesperson Virender Gupta said. 
His statement was endorsed by Assembly Speaker Kavinder Gupta who said the practice costs the state exchequers heavily. 
The spokesperson said that practice of 'darbar move' was adopted in Jammu and Kashmir as well as in some other parts of the country because of the special circumstance prevailing at that time when means of communication were limited and electronic communication was almost negligible.
(With BJP inputs)