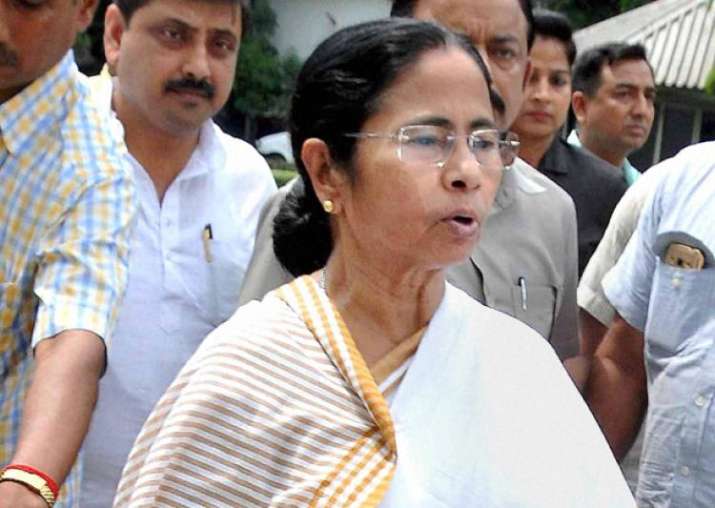 The ruling Trinamool Congress (TMC) has decided to take help of the monkey god  'Hanuman' to counter the BJP's aggressive Ram Navmi celebrations in West Bengal.
The BJP is making a determined bid to emerge as the main alternative to the Trinamool in West Bengal and the partry is leaving no stone unturned in using Ram Navami celebrations to reach out to the people of the state. 
Other Sangh Parivar outfits have also made elaborate preparations to celebrate the festival on an unprecedented grand scale.
"When Muharram is observed there is no talk of polarisation. When Eid or Christmas is celebrated, there is no talk of polarirsaiton. But when Ram Navmi is celebrated, they say it will lead to polarisation. If Ram Naavami does lead to polarisation, let it be. We will do it," said state BJP president Dilip Ghosh, himself a vete an Rashtriya Swayamsevak Sangh propagandist.
Adopting a belligerent stand, Ghosh said the Ram Navmi processions will be taken out throughout the state on Wednesday with the participants carrying traditional weapons.
"Lord Rama carried bow and arrow. So how can his puja be done with empty hands?" he asked.
Having started the preparations well in advance, the Sangh Parivar has trained selected leaders of BJP, RSS and other outfits to explain to the masses Rama's importance.
In a bid to match the BJP's Ram Navmi pitch, the Trinamool has turned to Hanuman, with the party's irrepressible Birbhum district president Anubrata Mondal leading the charge.
He announced on Tuesday that his partymen will get involved in a big way in worshiping Hanuman during Ram Navmi celebrations on Wednesday.
"There are 127 Bajrangbali (other name for Hanuman) temples in Birbhum district. On Wednesday evening in each of the temples, puja will be held.
"All our legislators and other party laders and workers will take part. We will worship Bajrangbali everywhere," said Mondal, who had acquired the national spotlight during the assembly polls last year for his provocative comments.
(With IANS inputs)