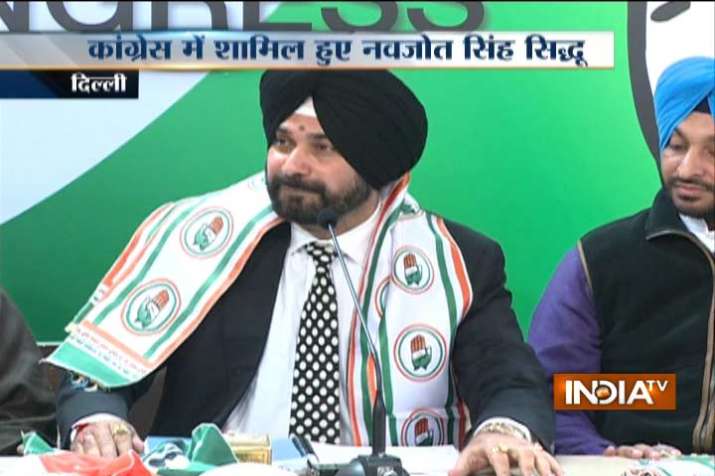 Cricketer-turned-politician Navjot Singh Sidhu today formally joined the Congress party terming the development as a 'Ghar Wapsi' (homecoming) for him.
 Addressing a press conference at the Congress headquarters in Delhi in the presence of Ajay Maken, Sidhu declared himself a 'born Congressman'.
"I have have come back to my roots. This is my ghar wapsi," the former BJP MP said.
Taking a swipe at the Badals, the former cricketer said that Akali Dal was a pious movement which had been reduced to a dynasty.
Asked whether he was ready to work under the Congress' chief ministerial candidate Amarinder Singh, Sidhu quipped, "If Lalu (Yadav) and Nitish (Kumar) can come together, why can't Amarinder Singh and I?"
He also vowed to expose those (Badals) who are responsible for the downfall of Punjab.
"Navjot Singh Sidhu's fight is for the redemption of Punjab. I can't see the youth dying slowly," he said, highlighting the state's notorious drug problem.
"Bhaag Badal bhaag (run, Badal, run)," he joked.
On Sunday he was welcomed into the party by Congress vice-president Rahul Gandhi. 53-year-old Sidhu is likely to contest from Amritsar East Assembly seat, party leaders said.
The former cricketer, who was in the BJP for over a decade, joined the Congress after several rounds of meetings with Rahul Gandhi. His wife Navjot Kaur said he would be contesting from the Amritsar East seat.