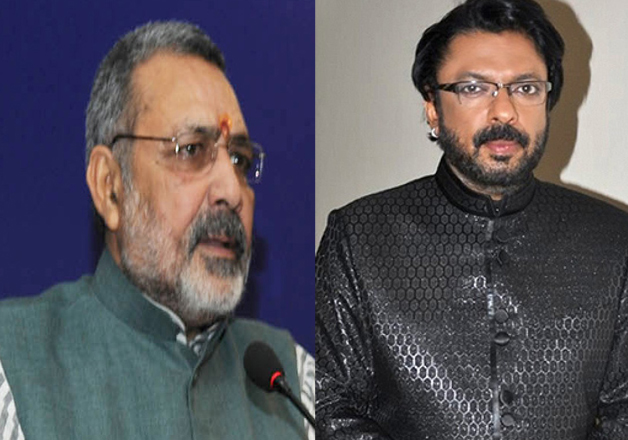 In the series of controversies surrounding filmmaker Sanjay Leela Bhansali's 'Padmavati', Union Minister of State Giriraj Singh on Monday said that the director is portraying Rani Padmini in bad light just because she was Hindu and that directors would not dare to make a film on Prophet Muhammad.
While speaking at the event organised by Khadi Gramodyog Board, Giriraj Singh said that people who are trying to distort historical facts should be punished.  He further added that it was our country's misfortune that people here consider Aurangzeb and Tipu Sultan as their ideals.
Talking about Padmavati, Singh said that she fought bravely with Mughals and sacrificed her life but just because she was Hindu she is being projected in bad light in Bhansali's film. Giriraj added that people easily make films like 'PK' on Hindu Gods and Goddesses but no one has made a film against Mohammad Sahab.
Few days back, Bhansali was beaten on the sets of the film at Jaigarh Fort in Rajasthan alleging the distortion of facts in the period drama. The shooting of the flick was stalled by the protestors of the Rajput Karni Sena. Bollywood stood united in filmmaker's support and demanded strict action against protestors. After that VHP also warned him of serious consequences.
'Padmavati' features actress Deepika Padukone as the protagonist. Actors Shahid Kapoor and Ranveer Singh are also playing prominent roles in the movie.