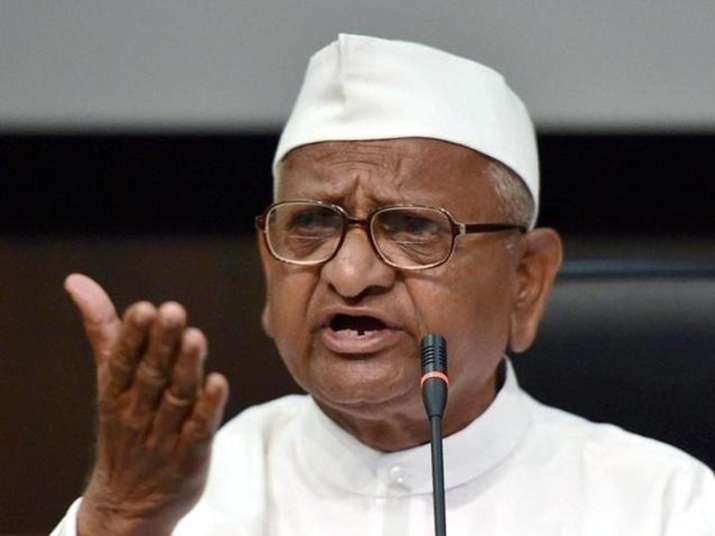 Social activist Anna Hazare today attacked the Aam Aadmi Party (AAP) saying 'there was a difference between their speech and action'.
"AAP faced the drubbing (in MCD polls) as there is a difference in what Arvind Kejriwal says and what he does," Anna told news agency ANI.
Anna's remark comes at a time when trends in MCD election 2017 indicate an impressive win for BJP with AAP trailing way behind. 
The former India Against Corruption member further noted that 'people are now losing faith in Kejriwal'.
Riding on a Modi wave, the BJP headed for a clean sweep of the Delhi civic polls and was set to retain the three municipal corporations for the third term in a row. 
The AAP, on the other hand, alleged widespread tampering of EVMs in favour of the BJP.
The AAP's defeat comes more than two years after the Delhi Assembly elections when the fledgling political outfit humiliated the BJP winning 67 of the 70 Delhi assembly polls when it got a huge 54 per cent of the votes. The BJP won three seats that year but registered 33 per cent of the vote share. 
The poll win is the latest in a series of BJP election victories credited largely to Prime Minister Narendra Modi. 
Delhi BJP chief Manoj Tiwari, credited for the party's win, said the AAP's defeat reflected how the party had "failed the people of Delhi". 
He sought the resignation of Chief Minister Arvind Kejriwal and promised that the new elected civic body would "clean the city in four months".
"We will make Delhi a clean city in the next four months. It will be a hygienic, dirt and disease free city," Tiwari said.