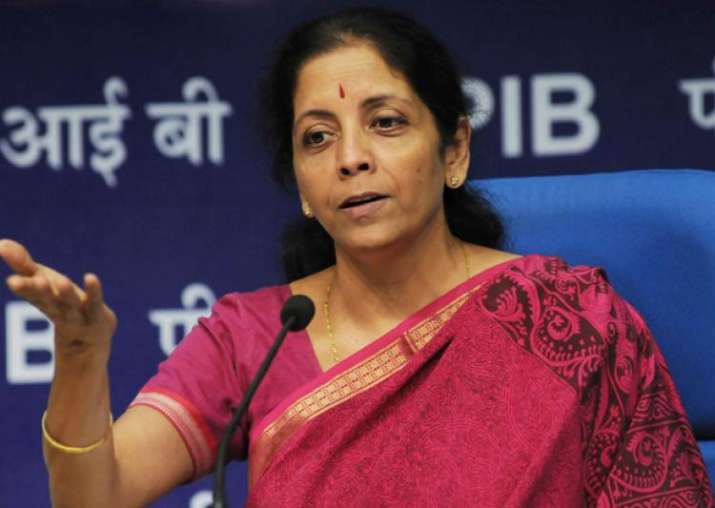 Strongly defending "cow protection", Union minister Nirmala Sitharaman on Wednesday reminded the Parliament that it was part of India's freedom movement.
According to a report in Times of India, Sitharaman's statement came after the Lok Sabha witnessed "heated exchange" over Uttar Pradesh government's drive against illegal slaughterhouses and the alleged attempt by the BJP government to push its "Hindutva" agenda in the state in the name of "cow protection".
"We should not exaggerate a situation where a genuine attempt is being made by a chief minister in a state to legalise the matter and to not encourage illegal practices," Nirmala Sitharaman said while replying to a debate on the Footwear Design and Development Institute (FDDI) Bill, 2017 in Lok Sabha. 
She further said that by focussing on "cow protection", UP CM Yogi Adityanath was only taking forward the spirit behind India's independence movement.
"There is nothing new which is happening in Uttar Pradesh. I would like all of them (MPs), particularly members of the Indian National Congress, to recognise that cow protection was part of our freedom movement. There is nothing new in it. Why are we suddenly so agitated about what is happening in Uttar Pradesh? The CM is only doing what was very much the spirit behind our freedom movement itself. So, I would want the members to be very clear that it is not one thing during the freedom movement and another now," she added. 
Rejecting the claims of Congress and TMC members that the decisions of the UP government will hit tanneries, Nirmala Sitharaman said, "This country has given legitimate leather for the leather industry and that would continue.
Earlier, TMC MP Saugata Roy raised questions over the supply of leather if the ban on cow slaughter continued.  
"Cow slaughter is banned except in West Bengal, Kerala and the northeastern states ... if the ban continues, where will we get the leather from? We would like to know where the institutes (FDDIs) will get hide and skin from," Roy said.