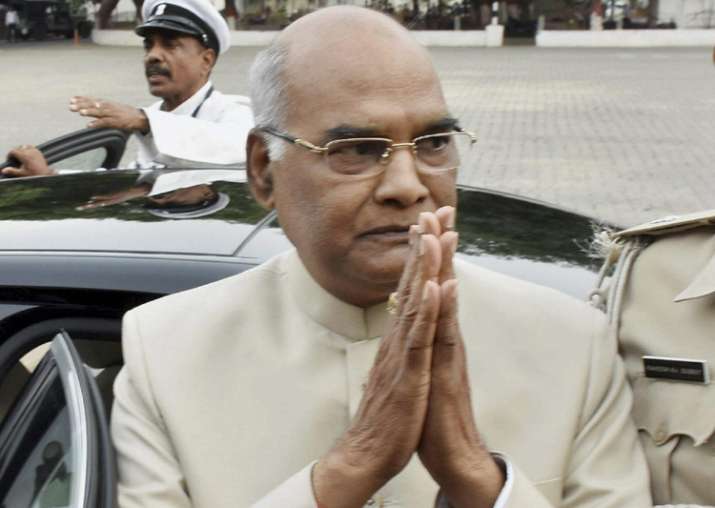 Opposition parties will meet on June 22 to decide on fielding a consensus candidate for the presidential election, with the NDA declaring Bihar Governor Ram Nath Kovind as its nominee for the post.
Here is who said what: 
Ghulam Nabi Azad, senior Congress leader: Congress does not want to comment on this issue as we want to take a unanimous decision with all other opposition parties on the presidential elections. The final call will be taken in a meeting of all opposition parties on June 22.
Naresh Agarwal, Samajwadi Party leader: Parties will meet and decide whether or not to field a consensus opposition candidate for the July 17 presidential election.
D Raja, CPI national secretary: Now, they have named a person with RSS background. We are against it, but we will have to discuss the issue within the CPI and with other opposition parties. A meeting will be held soon to discuss the same.
Mayawati, BSP supremo: Although Kovind has been associated with the RSS and the BJP from the beginning but since he is a Dalit, our party's stand towards him cannot be negative. It will be positive, provided Opposition parties do not field any Dalit for the post who is more capable and popular than him.
Mamata Banerjee, CM of West Bengal: I have not heard his name ever before. I do not know him. I could recognise him only after he was mentioned as the Bihar Governor. I can say that I am surprised by the decision. There are other big Dalit leaders in the country. Just because he (Kovind) was a leader of the BJP's Dalit Morcha, they have nominated him.
Nitish Kumar, CM of Bihar: In my capacity as the Bihar Chief Minister, it is a matter of happiness that our Governor has been declared as the candidate for the next President of India. 
Naveen Patnaik, CM of Odisha: After discussing with senior party leaders, BJD has decided to support the candidature of Ram Nath Kovind.
Uddhav Thackeray, Shiv Sena supremo: We have never played politics using anybody as a shield. We had suggested the name of MS Swaminathan so that farmers get benefited. We will always support the cause of farmers. There are attempts being made to play politics over a Dalit presidential candidate. If that is so, we are not interested in backing him. We will give our final decision on the NDA nominee tomorrow.
TDP president and Andhra Pradesh Chief Minister N Chandrababu Naidu: Kovind's candidature is the right choice for the highest constitutional post. You (PM Modi) have chosen a right candidate for the top post. An intellectual with high values belonging to the Dalit community is very apt in all respects for the president's post.
YS Jagan Mohan Reddy, YSRC president: My party will support Kovind's candidature for the top post.