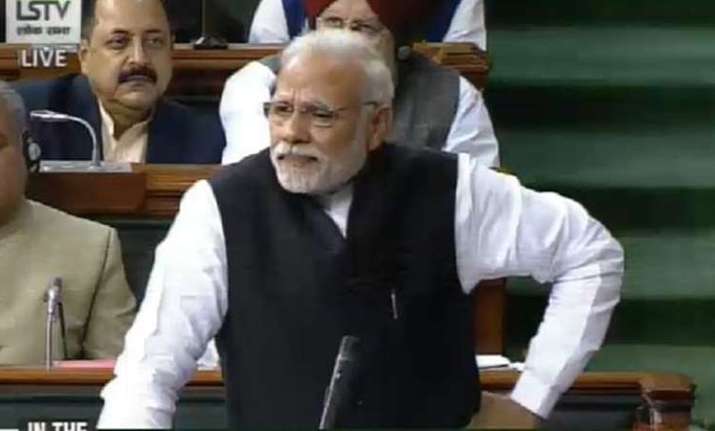 Enraged over Prime Minister Narendra Modi's 'raincoat' jibe at former PM Manmohan Singh , the Congress on Thursday announced that  it will boycott PM  Modi in Parliament  for rest of the Budget session . 
"We will boycott the prime minister. We will not listen to him, but we will not assault the dignity of the office of the prime minister. At the same time, we will continue to protest, we know that he is an obdurate person. It is sad that we have an arrogant person who occupies the chair of the prime minister. He has demeaned his office repeatedly by his choice of words and language," Congress spokesperson Anand Sharma told media persons. 
Anand Sharma also claimed that the Congress will try to bring on board other opposition parties on this matter.
Sharma gave the hint of a stormy  second session ahead when he said that the story scripted by the prime minister will be concluded by the Congress. 
"Now we have gone into recess and we will be coordinating our position very closely. Do not worry, let us meet again on 9 March in Parliament. This story which the prime minister has scripted, we will be concluding. That final chapter will be written by us and prime minister must note that. I am making it very clear. He has started the first chapter, we will write the last chapter on this subject," Anand Sharma said.