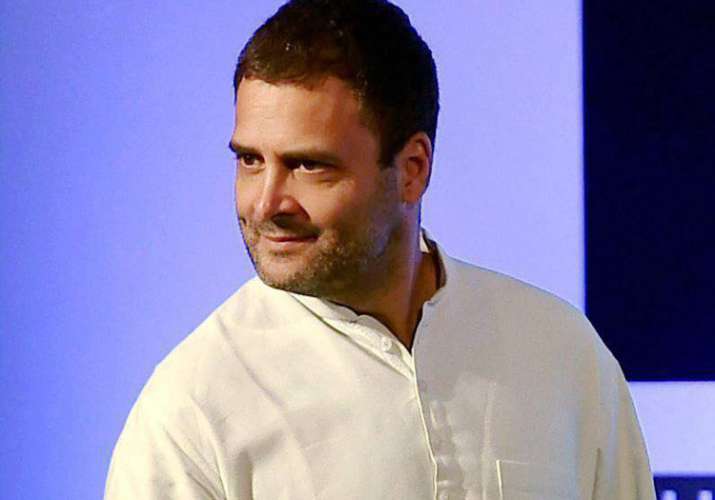 A senior leader of Uttar Pradesh Congress has been removed from all party positions after he reportedly referred to Congress vice president Rahul Gandhi as "Pappu" in a WhatsApp message sent on a party group. The message was meant to laud Gandhi's recent attempt to visit Madhya Pradesh's Mandsaur district following the death of five protesting farmers in police firing.
"Pappu" is a term Rahul's detractors use to belittle and mock the leader on social media. Vinay Pradhan, the party's Meerut district president, made the references in a message forwarded to a WhatsApp group titled 'Indian National Congress', according to a Times of India report. 
The message sought to praise Rahul for "putting the interest of the nation before his own" and said, "Pappu could have joined hands with Adani, Ambani and Mallya but he did not do that. Pappu could have been a minister or even the Prime Minister, but he did not go down that road. Instead, he put his life on the line by going to Mandsaur."
Ramkrishna Dwivedi, chairman of the disciplinary committee in Congress, on Tuesday issued a letter announcing Pradhan's removal from all party posts.  
"This is an attempt to malign the party leadership. Other parties appear to be involved in this. It is also an effort to divert attention from the main issues, like the plight of farmers in Madhya Pradesh," he said in the letter, reported the newspaper. 
Pradhan, however, defended himself and said he was not given a chance to explain himself.  
"This is an effort by some people in the party to malign me. I have not sent any such message. The screenshots being circulated have been photoshopped. I respect Rahul Gandhiji and would never use such language for him. The party should have at least heard me out before removing me from all posts. I am seeking an appointment with him and will explain the matter to him," he was quoted as saying by the daily.