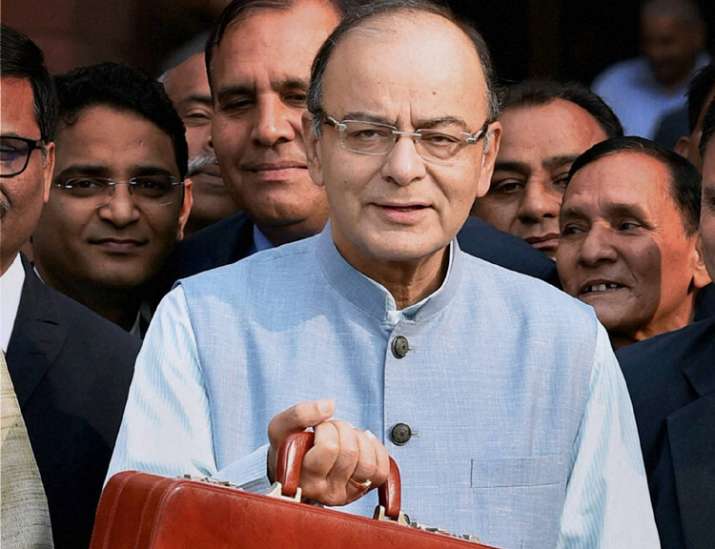 The government today replied to the Election Commission on the opposition complaint against presenting the Union Budget before Assembly elections in five states, defending its decision as "an annual constitutional exercise covering the entire country." 
The Cabinet Secretariat today wrote to the Election Commission which had asked it to respond to a representation by opposition parties urging the poll panel to make the government postpone the budget till assembly polls are over. 
In the reply, the government is learnt to have described the Union Budget as an annual constitutional exercise covering the entire country and not just a few states, an apparent rebuttal of the opposition charge that the budget will be used to woo voters in the poll-bound states. 
It has also said that the advancing of budget presentation was necessary as it would ensure that all budgetary provisions are allocated to different sectors from April 1, the beginning of the new fiscal. 
The budget is usually presented around last week of February and, as a result, the approval of the budget spills over to the next financial year, delaying the start of new programmes. 
The Budget session has already been convened from January 31 when the President will address the joint sitting of the two Houses. The Union Budget and the Economic Survey are slated to be presented the next day. 
Earlier, the government while defending the move to advance the budget session had said that the parliamentary committees have already been informed to study budgetary proposals in the recess period between February 10 and March 8. 
It said that the government had made its intentions clear to advance the session in September last and the Union Cabinet had also cleared the proposal. 
Finance Minister Arun Jaitley on Sunday said the date for presenting the Union Budget was decided much in advance of the Election Commission's announcement of state elections.
"The idea is to pass the Finance Bill by March 31, so that next year's expenses could be started from April 1."
The opposition parties had written to the President and the Commission objecting to the presentation of the Union Budget on February 1 ahead of the Assembly elections in five states and demanded that the government be asked to defer the annual exercise till March 8, the last day of voting. 
A delegation of opposition parties comprising Congress, JD U(), BSP, SP, DMK and RJD had met Chief Election Commissioner Nasim Zaidi on January 5 to press that the government be asked to defer the Budget presentation till at least March 8. 
Punjab and Goa will go to polls together on February 4, Uttarakhand on February 15 and Manipur in two phases on March 4 and 8, with counting to be held on March 11.
Seven-phased UP Assembly polls for 403 constituencies will be held on February 11, 15, 19, 23, 27, March 4 and 8.
(With PTI inputs)