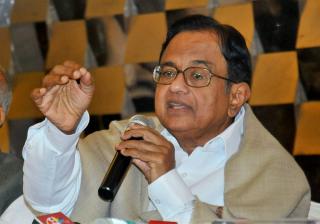 Denying any wrongdoing in the Aircel-Maxis deal, former Union Finance minister P Chidambaram today said that the Foreign Investment Promotion Board (FIPB) approval was given to the deal after taking into account the face value of the investment. 
Chidambaram, in a statement released today, insisted that the FIPB approval was granted in the normal course of business.
"CBI has recorded statements from every official who dealt with the case. Everyone including the then secretary and the additional secretary has affirmed that the case was rightly submitted to the Finance Minister who is the competent authority to grant approval, which was granted in the normal course of business," the statement said. 
Chidamabaram's statement comes after the Supreme Court on Monday asked the CBI to file a status-report on its investigations in the Aircel-Maxis deal case.
BJP leader Subramanian Swamy had reportedly told the court that the CBI was probing "all angles" in the case including Chidambaram's role in granting investment clearance to the deal.
Swamy had earlier  alleged that Chidambaram withheld FIPB clearance for Aircel-Maxis deal in 2006 until his son Karthi Chidambaram received a 5 per cent stake in Aircel.