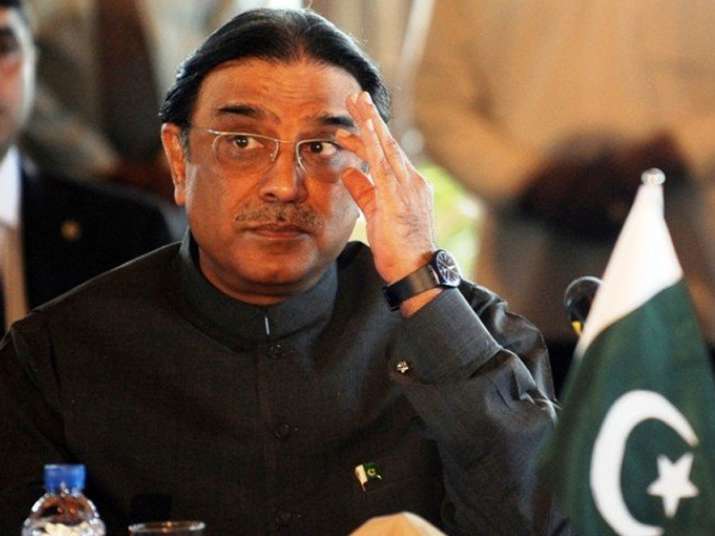 In the backdrop of growing tension in ties with its neighbours, former Pakistani president and senior PPP leader Asif Ali Zardari today said that he 'will not allow Islamabad to wage war against its neighbours'. 
Criticizing the Nawaz Sharif government for creating tense relations with neighbouring countries, he said that the Prime Minister should take immediate steps to resolve pending issues with neighbours through talks.
He accused Sharif of following 'American foreign policy of waging wars'.
"We should be friends with our neighbouring countries... (Prime Minister) Nawaz has the same thought process as the Americans when it comes to waging wars," the Dawn quoted Zardari as saying on Sunday.
"We will not let this war happen," Zardari added.
Zardari further asked the government to resume dialogue with neighbours as peace in Afghanistan is essential for regional peace and stability. 
"A fire is raging in Khyber Pakhtunkhwa and those governing the province are not aware of it. My party has decided to merge FATA with Khyber Pakhtunkhwa," Zardari said.
Pakistan, which is located at the junction of Central Asia and Middle East, doesn't enjoy very good relations with three of its four neighbours namely, Afghanistan, China, India and Iran. Pakistan enjoys exceptionally good ties with China which is exemplified by the China-Pakistan Economic Corridor.