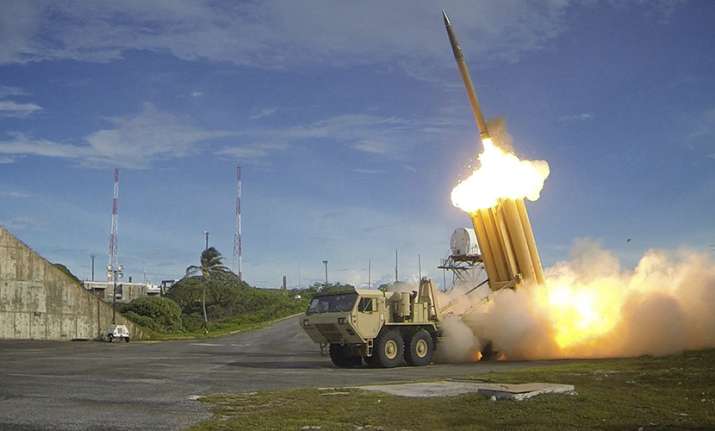 To counter growing threats from North Korea, the United States has started deploying an advanced missile defence system, the Terminal High Altitude Area Defence (Thaad), in South Korea.
According to news Agency Yonhap, parts of the anti-missile system arrived on Monday at Osan Air Base in Pyeongtaek, 70 km south of Seoul
Thaad is composed of six mobile launchers, 48 interceptors, X-band radar and the fire and control unit.
The move coincides with North Korea firing off four ballistic missiles on Monday in protest against the ongoing military drills between Seoul and Washington.
"Deployment of the Terminal High Altitude Area Defense (THAAD) system contributes to a layered missile defense system and enhances the US-ROK Alliance's defense against North Korean missile threats," the Pacific Command yesterday said in a statement. 
The statement from the Pacific Command, which oversees US military operations in the Asia-Pacific, pointed out that the system is "a strictly defensive capability and it poses no threat to other countries in the region."
(With agency inputs)