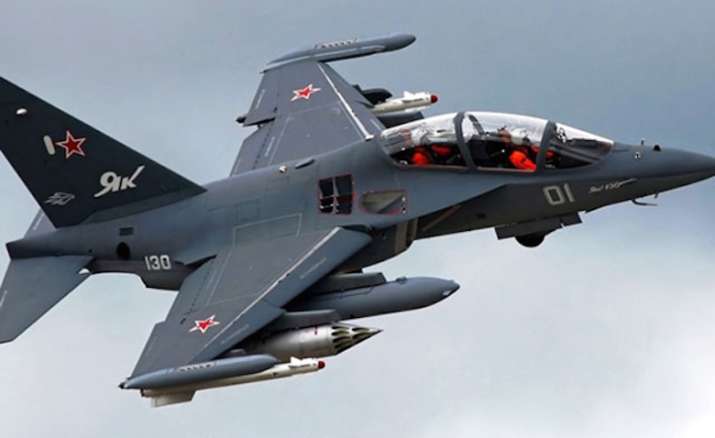 In an incident that outlines the tangled nature that the conflict of Syria has taken, the United States said on Wednesday that Russian warplanes had bombed US-backed fighters in several small villages in northern Syria after they mistakenly thought Islamic State group forces were in the area.
According to Army Lieutenant General Stephen Townsend, Russian and Syrian regime aircraft attacked the villages to the south and east of Al-Bab in Aleppo province on Tuesday, resulting in an unspecified number of casualties.
Agency reports suggested that the Russians appeared to have observed Islamic State fighters moving from the area and assumed that the other forces remaining were jihadists.
"We had some Russian aircraft and regime aircraft bomb some villages that I believe they thought were held by ISIS, yet... actually on the ground were some of our Syrian Arab Coalition forces," Townsend told reporters in a video call from Baghdad.
The SAC forms part of a broader alliance called the Syrian Democratic Forces (SDF) comprising Kurdish and other groups that the United States has been training and advising to lead the anti-IS fight.
US troops operating less than five kilometers (three miles) from the villages observed the bombing and communicated the error, which was then passed to the Russians through a "deconfliction" hotline the two powers have established to avoid mishaps.
"It became apparent that the strikes were falling on some of the Syrian coalition positions," Townsend said.
"Some quick calls were made to our deconfliction channels and the Russians acknowledged and stopped bombing there."
However, the Russian Defense ministry denied conducting air strikes but confirmed communication through the hotline.
"During these talks, the US Air Force representative expressed concern that Syrian and Russian airplanes could inflict an unintentioned strike on US-controlled armed groups while carrying out combat missions against (IS) south of Manbij," the Russian ministry said in a statement.
"This information was taken into account by the Russian command. Not one strike was carried out by Syrian or Russian aviation on the districts pointed out by the American side."
About 500 US troops are in Syria, almost all of them special operations commandos. Their role is currently limited to advising local forces and staying behind front lines.
(With agencies)