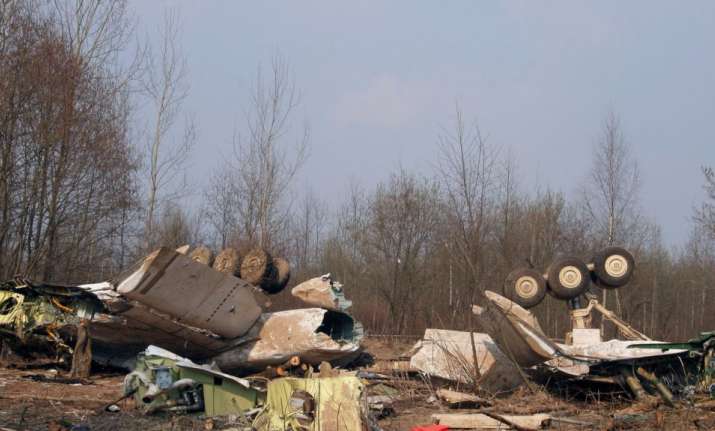 Poland's national prosecutor Marek Kuczynski on Monday alleged that Russia deliberately caused a plane crash on April 10, 2010 that killed Polish President Lech Kaczynski and 95 other people. 
According to Dailymail, Marek Kuczynski further claimed that his country has the "proof" of Russian involvement in the plane crash.
Poland's Deputy prosecutor Marek Pasionek further alleged that two air traffic controllers were guilty of "deliberately causing an air traffic catastrophe".
He added that the third Russian official present was guilty of "assisting" in the deliberately caused accident.
Polish investigators have said they want to question the men but cannot reveal details about the evidence until that happens.
The plane crash, which took place on April 10, 2010, killed President Lech Kaczynski and 95 people, many of who were top Polish state and military leaders.
There were two major investigations into the crash separately carried out by Poland and Russia.
While the Polish investigation blamed the disaster on a combination of factors, including bad weather and errors made by a pilot who was not adequately trained on the plane he was flying, the 

Russian investigation at the time put all blame on the Polish side, finding no fault with the Russian air traffic controllers.
A spokesman for President Vladimir Putin has rejected the accusation saying "the circumstances of this tragedy have been thoroughly studied" and "we cannot agree with such conclusions".
(With IANS inputs)