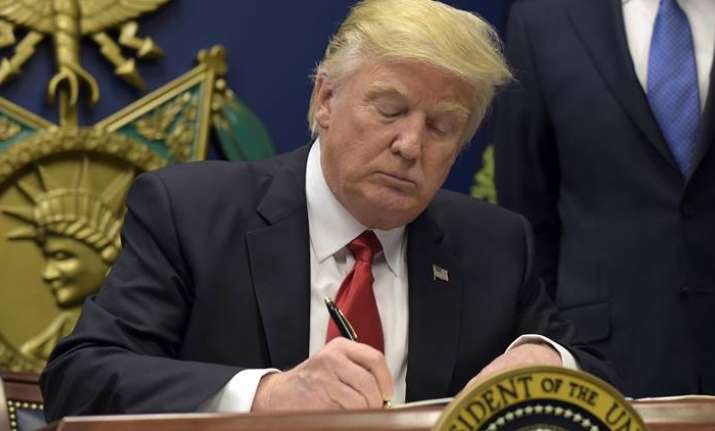 With Indian tech firms and professionals in the US facing the prospect of being adversely hit by President Donald Trump's new executive order aimed at overhauling H-1B and L1 work visa programmes, the Ministry of External Affairs today said that it has communicated with White House expressing its concerns regarding the same.
"India's interests and concerns have been conveyed both to the US Administration and the US Congress at senior levels," the MEA said in a statement after IT stocks tanked 9 per cent amid concerns over the visa rules overhaul in the US.
The executive order drafted by the Trump Administration not only strangulates H-1B and L1 visas, but also increases inspector raj and ends employment authorisation cards to spouses on such work visas, which was recently introduced by the previous Obama Administration.
The draft of the order was leaked and published by some news websites yesterday.
As per the leaked draft order, Trump would reverse former president Barack Obama's extension of the duration of the optional practical training work visas, which allowed foreign students to stay in the US a bit longer after completion of their studies.
Within 90 days of the signing of the executive order, the Secretary of Homeland Security would have to review all regulations that allow foreign nationals to work in the US and determine which of those regulations violate the immigration laws or are not in the national interest of America.
It would also immediately terminate all parole policies.
The H1B visa is a non-immigrant visa that allows US companies to employ foreign workers in speciality occupations that require theoretical or technical expertise in specialised fields. The technology companies depend on it to hire tens of thousands of employees each year.