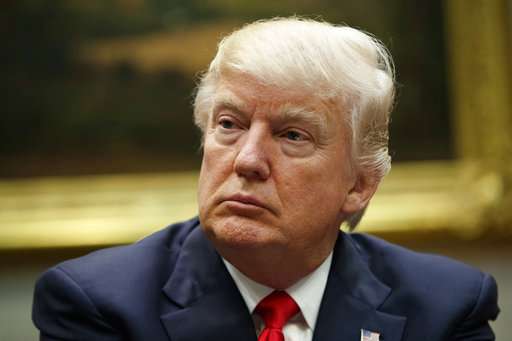 Nikki Haley, the US Permanent Representative to the UN, on Monday said that the possibility of US President Donald Trump personally getting involved in the Indo-Pakistan peace process cannot be ruled out.
Haley further said that the Trump administration is concerned over the state of India-Pakistan relations and wants to reduce the chances of conflict in future. 
"This administration is concerned about the relationship between India and Pakistan and very much wants to see how we de-escalate any sort of conflict going forward. I would expect that the administration going to be in talks and try and find its place to be part of that (process)," Haley said.
"And also wouldn't be surprised if the President participates as well," she added.
India has opposed external involvement in bilateral issues with Pakistan.
During his campaign in 2016, Trump had offered to mediate between India and Pakistan, but was careful to add that it was only if the two nations wanted him to.
In an interview to The Hindustan Times, he said that he "would be honoured" to be a moderator. "I think if they wanted me to, I would love to be the mediator or arbitrator."
Haley was answering a question from a reporter at her news conference on assuming the presidency of the Security Council for the month of April. 
The reporter pointed out that India does not want an interlocutor for talks with Pakistan, while Islamabad wanted the US or another country to facilitate talks between them and asked if the US would get the leaders of the two countries to talk.
With Secretary of State Rex Tillerson keeping a low public profile and generally avoiding the media, Haley is emerging as the public face of US diplomacy making her presence felt in the media aided by her cabinet status.
Her statement about India-Pakistan relations, therefore, assume importance and it is the first high-level Trump administration statement on India's relations with Pakistan.
While it is not clear what steps the US could take, Prime Minister Narendra Modi is expected to meet Trump in Washington in May when the two could discuss it.
Former President Barack Obama also had said during his 2008 campaign that the US should mediate the Kashmir dispute. The offer met with strong opposition in India and he did not actively follow it up when he became President.
"We don't think we should wait until something happens" Haley said. "We very much think we should be pro-active in what we are seeing, tensions rise and conflicts seem to bubble up and so want to see if we can be a part of that."
"So, that will be something you will see, that is something that members of the National Security Council participate in," she said.
(With PTI inputs)