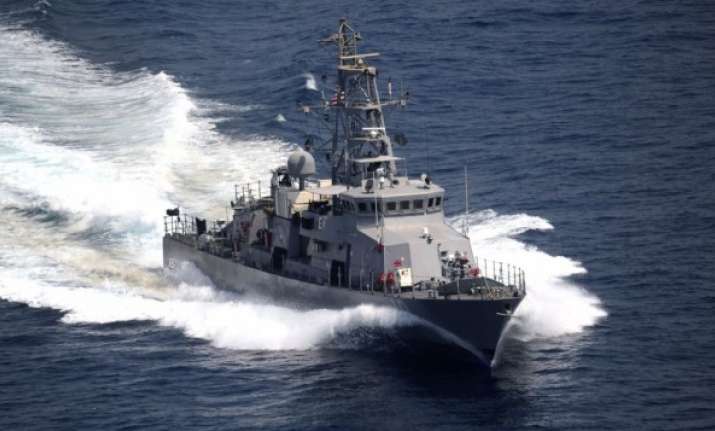 The Pentagon has accused Iranian vessels of coming dangerously close to a US Navy surveillance ship in the Strait of Hormuz over the weekend.
According to The Washington Post, Pentagon's allegations regarding the apparent "harassment" of the USS Invincible on two occasions, came amid reports of Iran testing  its newly acquired S-300 missile air defence system that is designed to intercept incoming missiles.
In the incidents involving the Invincible, an Iranian frigate came within 150 yards of the Navy ship on March 2, Pentagon spokesman Captain Jeff Davis told the media on Monday. 
On March 4, a number of smaller boats approached the US ship, closing to within 600 yards, Davis said.
Surveillance ships like the Invincible are typically equipped with scientific instruments and radar that allow them to monitor missiles and rockets from their launching to the point that they land.
The US Navy condemned the Iranian actions as "unsafe and unprofessional".
Three ships from the Royal British Navy were reportedly accompanying the Invincible when the incidents took place.
Similar incidents between the US and Iran has occurred earlier. 
In January, a US Navy ship fired warning shots at five Iranian ships when the vesselwas entering the Strait of Hormuz.
(With IANS inputs)