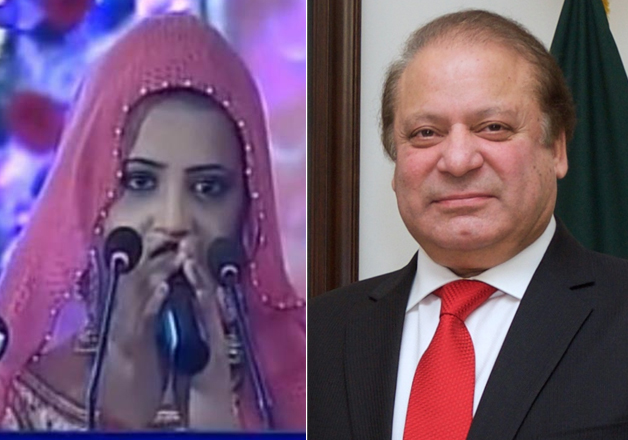 In a bid to deliver a message of harmony to the minority Hindus in the country, Pakistan's Prime Minister Nawaz Sharif on Thursday attended a Holi celebration in Karachi. 
However, the celebration has gathered a lot of eyeballs for a Pakistani Hindu girl, identified as Narodha Malni, who sang the Gayatri Mantra, inviting a big round of applause from the audience including PM Sharif. 
Sharif, as shown in a video, not only listened to the Gayatri Mantra very carefully, but also gave a big round of applause to Malni. This video of Sharif's reaction has now gone viral on social media. 
The Gayatri Mantra is a 6,000-year-old verse from the Rig Veda, dedicated to Savitr, the Sun deity. The Mantra is chanted by Hindus across the world.
Watch the video here:
Speaking later at the event, Sharif extended greeting to the Hindu community and noted that his foremost duty as a ruler is to serve followers of all religions and not one in particular.