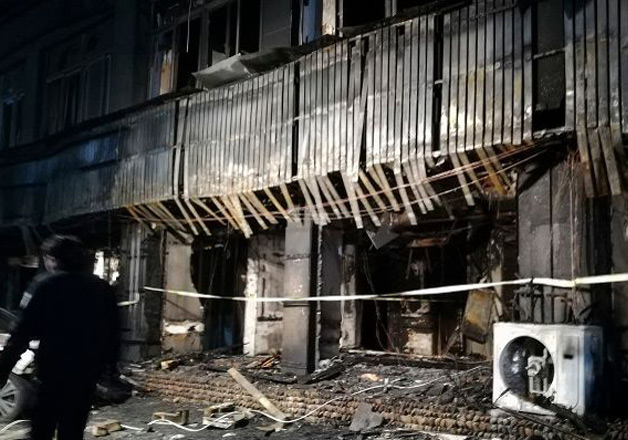 Authorities have detained those in charge of a foot massage parlour in eastern China in which 18 people were killed and another 18 injured in a fire Sunday.
The official Xinhua News Agency gave no further details and the cause of the fire was under investigation on Monday. Workers jumped out of windows to escape the blaze, which broke out at the Zuxintang parlor in Zhejiang province's Tiantai county at around 4 p.m.
China has struggled to improve workplace safety and change a deep-rooted business mentality that puts profits above all else.
Recent disasters include an explosion at a hazardous material warehouse in the eastern city of Tianjin in August 2015 that killed at least 114 people.
At least 18 people were killed and two others injured today in a fire incident at a foot massage parlour in east China's Zhejiang Province, official said. 
The fire broke out at around 5:26 pm in the Zuxintang Foot Massage Parlor in Tiantai County, state-run Xinhua news agency reported. 
People were seen jumping out of the windows, eye witnesses said. 
Eight people were found dead in the fire, while another 10 died in hospital after medical efforts failed, officials said. 
Pictures on microblog Sina Weibo showed a building engulfed by heavy smoke and people jumping out of windows, while firefighters were trying to tame the blaze. 
The cause of the fire is not known yet. An investigation into the accident is under way, the report said.