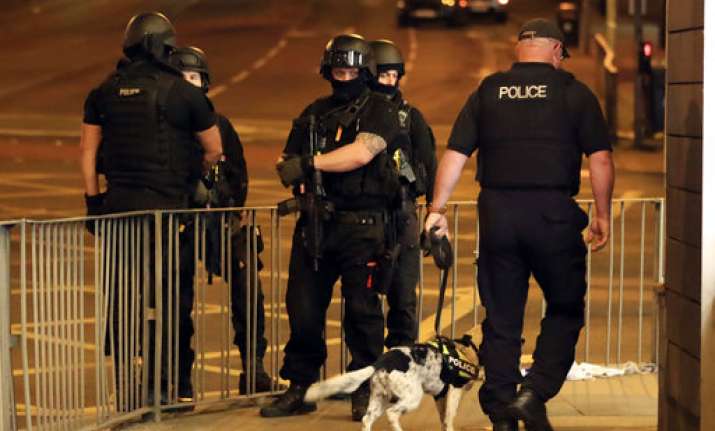 The ghastly terror attack that has left at least 22 people dead and over 59 injured has hook the United Kingdom. The attack has been pegged as the deadliest in the nation's history since the July 7, 2005 suicide bomb attacks in central London in which 52 people were killed.
As the city grappled to deal with the impact of the ghastly attack, the Gurudwaras of Manchester opened their doors for the victims, offering food and shelter to those affected by the blast at a musical concert by American singer Ariana Grande.
Four nearby Gurdwaras - Sri Guru Gobind Singh Gurdwara Educational and Cultural Centre, Gurdwara Sri Guru Harkrisham Sahib, Dasmesh Sikh Temple and Central Gurdwara Manchester Gurudwaras – all kept their doors open for victims through the night, The Independent, UK reported.  
"Sikh Temples in Manchester, UK offering food & accommodation. They are open for ALL people," said Harjinder Kukreja in a Tweet, posting the address of Sikh temples located in the area.
Sikh Temples in Manchester, UK offering food & accommodation. They are open for ALL people. #PrayForManchester #ManchesterArena #England pic.twitter.com/l52J9B5JjN

— Harjinder S Kukreja (@SinghLions) May 23, 2017
The report noted how several locals – including nearby hotels and taxi services – offered free accommodation and travel to those stranded.
Earlier, Ian Hopkins, the chief constable of Greater Manchester police, said 22 people, including children, were killed in the explosion and 59 were injured.
Confirming that it was a terror attack, he added that the attack was carried out using an improvised explosive device and that the man who detonated the IED died doing so.
The attacker was acting alone, he said, though adding that an investigation is being conducted to establish if he was part of a broader network.